This posting is no longer active and was removed on 07/02/2020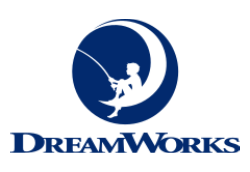 Full Time Job
Feature - Colorist
Dreamworks
Job Description
Responsibilities
Title: Lustre Artist
Dept: Post Production
Reporting to: VFX Supe, Producer, Associate Producer, Directors, Production Manager and Post Production

The Lustre Artist works with the VFX Supervisor, Directors and Producers to refine the color of the film. The Lustre Artist is responsible for delivering a final, film-maker approved color correct version of the movie for all stereoscopic systems, RealD, Dolby, Technicolor, and IMAX, and a mono version for digital cinema. There will also be grading for REC 709 and HDR home video.

The Lustre Artist must understand and be proficient technically and creatively on the Lustre. In addition to the technical aspects called upon by the Lustre Artist, he/she is also responsible for partnering with the Digital Grading Production Supervisor to ensure that all post production deadlines and deliverables are met and that the staffing and scheduling needs of the department are adequate to meet these deadlines.
Location