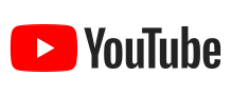 Full Time Job
Vendor Manager
YouTube
London, United Kingdom
11-02-2020
Job Description
As a member of the Partner Operations team, you'll analyze top issues facing our content creators, work with cross-functional teams to resolve them, and help manage support operations. Whether directly engaging with our biggest creators, surfacing problems to our technical teams, driving analytical insights, or liaising with vendors to provide stellar support, you'll drive reach, satisfaction, and resolution - making YouTube an exceptional user experience for everyone.

As a Vendor Manager, you'll be responsible for YouTube vendor operations. You'll work on YouTube Products to enable support for users and creators across channels. You'll have detailed knowledge of our evolving product suite to ensure that user feedback flows to the stakeholders and fuels innovation. You'll be the voice of our users and problem-solve with internal teams. You'll process suggestions, bugs, abuse, and other product information to ensure we are constantly improving the user experience.

You'll manage critical workflows operated by vendors within the region and lead a team of vendor managers. You'll have accountability of vendor performance for which includes, but not limited to, overseeing staffing, SLA adherence, quality performance and other operations metrics. You'll be establishing the operation at one or more sites and partner with stakeholders and suppliers to make it a success. In this role, you'll be responsible for managing the overall provisioning and enabling of Vendors to operate as outlined in the Statement of Work (SOW). You'll also manage sections of the long-term global operational strategy and support model, including vendor decisions, contract agreements, vendor selection and continuous improvements of business processes.

At YouTube, we believe that everyone deserves to have a voice, and that the world is a better place when we listen, share, and build community through our stories. We work together to give everyone the power to share their story, explore what they love, and connect with one another in the process. Working at the intersection of cutting-edge technology and boundless creativity, we move at the speed of culture with a shared goal to show people the world. We explore new ideas, solve real problems, and have fun - and we do it all together.
Location