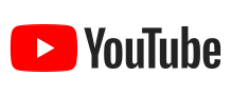 Full Time Job
Vendor Manager, Global Vendor Operations
YouTube
Hyderabad, India
03-22-2021
Job Description
Fast-paced, dynamic and proactive, YouTube Trust and Safety is dedicated to ensuring that YouTube is a place for users, viewers, and creators around the world to belong, create, and express themselves. Whether understanding and solving their online content concerns, navigating within global legal frameworks, or writing and enforcing worldwide policy, the Trust & Safety team is on the frontlines of enhancing the YouTube experience, building internet safety, and protecting free speech in our ever-evolving digital world.

As a Vendor Manager, you'll be responsible YouTube vendor operations. You will work on YouTube product to enable support for users and creators across channels. You will use your knowledge of our product suite to ensure that user feedback flows to the stakeholders/product team and fuels innovation.

Helping to realize the next level of performance for YouTube Content Operations, you'll manage key workflows operated by vendors and lead a team of vendor managers and take accountability of vendor performance for which includes overseeing staffing, Service-Level Agreement adherence, quality performance, and other operations metrics.

You will be establishing the operation at one or more sites and partner with stakeholders, cross-functional teams, and suppliers to make it a success. In this role, you will be responsible for provisioning and enabling the vendors to operate as outlined in the Statement of Work (SOW). You will also manage sections of the long-term global operational strategy and support model, including agreements, vendor selection, and continuous improvements of business processes.

YouTube has grown into a community used by over 1 billion people across the globe to access information, share video, and shape culture. The YouTube team helps budding creators build careers, creates products like YouTube Kids, YouTube Music, and YouTube Gaming, and engages communities around shared passions and global conversations. Together, we empower the world to create, broadcast, and share.
Location