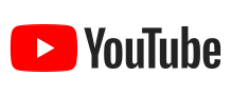 Full Time Job
Support Specialist, Partner Ad Operations
YouTube
Singapore, Singapore
11-04-2020
Job Description
The Partner Sales Program exists to grow premium content and drive overall business to partners and YouTube. You will collaborate with cross-functional teams to satisfy customers, and ensure they attain business goals while building long-term capabilities.

The gTech team is critical in Google's success, supporting sales teams, advertisers, and products that enhance business potential by consistently providing scalable product solutions, reliable information based on efficient, consultative analysis, and customer-centric, collaborative services.

As a Support Specialist on the YouTube Partner Ad Operations team in gTech, you will be supporting the Partner Sales Program and working with YouTube Partners to provide consultative solutions, troubleshooting, and technical implementation to enable partner ad serving and drive customer success.

Google creates products and services that make the world a better place, and gTech's role is to help bring them to life. Our teams of trusted advisors support customers globally. Our solutions are rooted in our technical skill, product expertise, and a thorough understanding of our customers' complex needs. Whether the answer is a bespoke solution to solve a unique problem, or a new tool that can scale across Google, everything we do aims to ensure our customers benefit from the full potential of Google products.

To learn more about gTech, check out our video.
Location