This posting is no longer active and was removed on 01/25/2021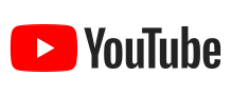 Full Time Job
Strategy Associate
YouTube
Job Description
The YouTube Strategy, Business Operations (BizOps), and Analytics (SBA) team strives to make YouTube commercially sustainable and more valuable, by identifying and steering the business towards the biggest opportunities, guiding the organization to make the best possible decisions, and enabling effective implementation and operations. Strategy is one of the functions within the SBA team, and works in tight partnership with BizOps, Analytics, and many other cross-functional teams at YouTube and Google.

In this role, you will drive our team's initiatives forward, developing the most robust answers for YouTube's strategic and operational priorities. You will focus on projects commissioned by the leadership at YouTube, apply critical thinking, analyze data and synthesize recommendations on major business decisions and catalyze a successful launch with cross-functional teams.

You'll work and collaborate with our executive leadership and leaders across functions, including YouTube's Product, Engineering, Content Partnerships, Originals, Sales teams and more. You will be an integral part of the Strategy team, investing to further build the strategy community and being a culture-carrier for the team.

At YouTube, we believe that everyone deserves to have a voice, and that the world is a better place when we listen, share, and build community through our stories. We work together to give everyone the power to share their story, explore what they love, and connect with one another in the process. Working at the intersection of cutting-edge technology and boundless creativity, we move at the speed of culture with a shared goal to show people the world. We explore new ideas, solve real problems, and have fun - and we do it all together.
Location