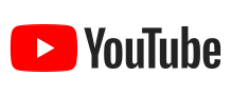 Full Time Job
Strategic Partner Manager, Gaming
YouTube
São Paulo, Brazil
02-16-2021
Job Description
Strategic Partner Manager, Gaming, YouTube (English, Portuguese)

As a Strategic Partner Manager on the Content Partnerships team at YouTube, you'll have a unique opportunity to create long-lasting relationships with your portfolio of partners, and to apply and hone business skills in an entrepreneurial environment. You're comfortable working on complex content agreements with partners, as well as working cross-functionally with colleagues across multiple disciplines, to ensure our partners are positioned for success on YouTube and to provide the best possible experience for our users.

In this role, you will build and maintain strategic relationships with our Gaming partners in Brazil. Our partner's needs are constantly changing, and so our products need to change with them. Strategic Partner Managers serve as our expert consultants to our partners, using research and analytics to build long-lasting relationships with our partners. Your expertise of YouTube's products, gaming ecosystem and our partners' businesses will allow you to identify new opportunities for the gaming partners growth, launch new products, and expand the impact of our clients' work.

At YouTube, we believe that everyone deserves to have a voice, and that the world is a better place when we listen, share, and build community through our stories. We work together to give everyone the power to share their story, explore what they love, and connect with one another in the process. Working at the intersection of cutting-edge technology and boundless creativity, we move at the speed of culture with a shared goal to show people the world. We explore new ideas, solve real problems, and have fun - and we do it all together.
Location