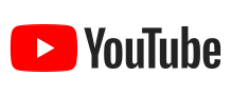 Full Time Job
Strategic Partner Manager, Creators
YouTube
Mexico City, Mexico
10-20-2020
Job Description
As a Strategic Partner Manager, you will build and maintain strategic relationships with our content partners from the Creator, Enterprise, and Next Generation Media verticals in Mexico. You'll be responsible for establishing vertical strategies and related plans to develop and drive initiatives that enhance the position of our YouTube business, and support our partner's success. This may include facilitating new partnership agreements, optimizing current activity, resolving business issues, and analyzing/tracking key metrics to identify trends.

You'll have a creative and innovative mindset, always coming up with new approaches to solve constantly changing business challenges. You'll be comfortable working cross-functionally with colleagues across multiple disciplines/geographies to ensure our partners are positioned for success and our users enjoy the best experience possible. You'll also be the main person responsible for driving our efforts around the content creator ecosystem in Mexico, coordinating with Product, Sales, Policy, and PR teams to help our business continuing to thrive.
Our partner's needs are constantly changing, and so our products need to change with them. Your expertise of YouTube's products and our partners' businesses will allow you to identify new opportunities for their growth, launch new products, and expand the impact of our clients' work. You'll use your relationship-building skills and be apt to work effectively with Google's partners, in order to best represent our users, products, and programs, and drive growth.

At YouTube, we believe that everyone deserves to have a voice, and that the world is a better place when we listen, share, and build community through our stories. We work together to give everyone the power to share their story, explore what they love, and connect with one another in the process. Working at the intersection of cutting-edge technology and boundless creativity, we move at the speed of culture with a shared goal to show people the world. We explore new ideas, solve real problems, and have fun - and we do it all together.
Location