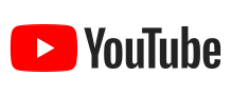 Full Time Job
Strategic Partner Manager, Artist & Label Development
YouTube
Job Description
The YouTube Partner Program engages millions of content creators - a group that's growing quickly, and will grow even faster in the coming years. Many of these creators are responsible for ''what is original'' on YouTube, and are building the media companies of the future. Fast-paced, dynamic, and proactive, the Creator & Artist Development team makes sure that YouTube's creators & artists around the world have a great experience and achieve success on the platform.

As a Strategic Partner Manager for Artist & Label development, you will be responsible for providing ongoing business development and relationship management with YouTube's indie label partners and up & coming artists in Japan. You will interact regularly with counterparts, facilitating ongoing business and operational processes and identifying and driving business growth opportunities. You will work both partner-facing and internally with many cross-functional initiatives, where you will balance business development and operations at scale.

At YouTube, we believe that everyone deserves to have a voice, and that the world is a better place when we listen, share, and build community through our stories. We work together to give everyone the power to share their story, explore what they love, and connect with one another in the process. Working at the intersection of cutting-edge technology and boundless creativity, we move at the speed of culture with a shared goal to show people the world. We explore new ideas, solve real problems, and have fun - and we do it all together.
Location