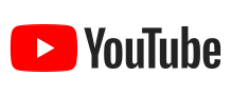 Full Time Job
Solutions Consultant, Livestream
YouTube
Job Description
YouTube's Technology Services Organization is dedicated to developing and managing partnerships. We work with teams across YouTube to address our partners' technology challenges. This team leads deployments, optimize implementations, and handle integrations to build successful and long-term partnerships. The Live Solutions team supports YouTube's live streaming events across our creators, artists, and partnerships.

As a Solutions Consultant, you will work closely across many internal and external stakeholders to provide outstanding support for solutions in the area of live streaming. Your will drive projects to completion with your ability to manage internal stakeholders, resources, communication, reporting, and conduct product trainings.

YouTube/Video Global Solutions is the link between Google video products and sales. Our mission is to fuel innovation that keeps YouTube and Video free and accessible to the world. We do this by translating global market needs into meaningful product solutions that drive business results for content partners and customers.
Location