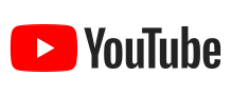 Full Time Job
Solutions Consultant, Global Customer Care
YouTube
Singapore, Singapore
10-23-2020
Job Description
gTech Global Customer Care (gGCC) is a solution-generating force that helps our sales teams and advertisers. These solutions need to be scalable to support millions of customers worldwide. In addition to troubleshooting on the customer side, we work with Sales, Product, and Engineering teams within Google to develop better tools and services and improve our products based on the evolving needs of our users. As a cross-functional and global team, it's our job to help keep the lights on and the ads fresh.

As a Solutions Consultant for YouTube, you will support the sales teams and our customers, demonstrating a passion for delivering excellent customer service and improving it. In this role, you will become a product expert, focused on handling troubleshooting tasks so that the sales teams can concentrate their efforts on client-specific activities.

Google creates products and services that make the world a better place, and gTech's role is to help bring them to life. Our teams of trusted advisors support customers globally. Our solutions are rooted in our technical skill, product expertise, and a thorough understanding of our customers' complex needs. Whether the answer is a bespoke solution to solve a unique problem, or a new tool that can scale across Google, everything we do aims to ensure our customers benefit from the full potential of Google products.

To learn more about gTech, check out our video.
Location