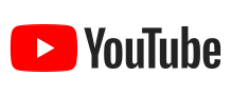 Full Time Job
Software Engineer, Android
YouTube
Job Description
As a Software Engineer working on Android mobile applications, you'll drive new innovations and build beautiful user experiences. You'll work with mobile developers and resources to drive the next generation of apps at YouTube. You will work on a specific project critical to YouTube's needs with opportunities to switch teams and projects as you and our fast-paced business grow and evolve. We need our engineers to be versatile, display leadership qualities, and be enthusiastic to take on new problems across the full-stack as we continue to push technology forward.

At YouTube we hire people with a broad set of technical skills who are ready to take on some of technology's greatest challenges and make an impact on millions, if not billions, of users. You may have the opportunity to work on numerous new projects and growing teams.

At YouTube, we believe that everyone deserves to have a voice, and that the world is a better place when we listen, share, and build community through our stories. We work together to give everyone the power to share their story, explore what they love, and connect with one another in the process. Working at the intersection of cutting-edge technology and boundless creativity, we move at the speed of culture with a shared goal to show people the world. We explore new ideas, solve real problems, and have fun - and we do it all together.
Location