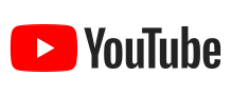 Full Time Job
Senior Software Engineer, Ad Formats
YouTube
Los Angeles, CA
02-03-2021
Job Description
Google's software engineers develop the next-generation technologies that change how billions of users connect, explore, and interact with information and one another. Our products need to handle information at massive scale, and extend well beyond web search. We're looking for engineers who bring fresh ideas from all areas, including information retrieval, distributed computing, large-scale system design, networking and data storage, security, artificial intelligence, natural language processing, UI design and mobile; the list goes on and is growing every day. As a software engineer, you will work on a specific project critical to Google's needs with opportunities to switch teams and projects as you and our fast-paced business grow and evolve. We need our engineers to be versatile, display leadership qualities and be enthusiastic to take on new problems across the full-stack as we continue to push technology forward.

With your technical expertise you will manage project priorities, deadlines, and deliverables. You will design, develop, test, deploy, maintain, and enhance software solutions.

The YouTube Ad Formats team works on products that directly impact over a billion users around the world each day, operating at a level of scale not easily found even elsewhere inside Google. We are an innovative team whose work shape the online video advertising industry and influence how people interact with the YouTube platform. Engineers on our team collaborate closely with our counterparts in Product Management and UX to own products. Our work also spans across the stack; a project typically involves modifications in client logic as well as different levels of our serving infrastructure.

At YouTube, we believe that everyone deserves to have a voice, and that the world is a better place when we listen, share, and build community through our stories. We work together to give everyone the power to share their story, explore what they love, and connect with one another in the process. Working at the intersection of cutting-edge technology and boundless creativity, we move at the speed of culture with a shared goal to show people the world. We explore new ideas, solve real problems, and have fun - and we do it all together.
Location