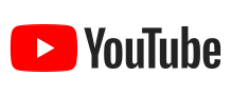 Full Time Job
Senior Financial Analyst, Ads
YouTube
San Francisco, CA
03-06-2021
Job Description
Financial Analysts ensure that Google makes sound financial decisions. As a Financial Analyst, your work, whether it's modeling business scenarios or tracking performance metrics, is used by our leaders to make strategic company decisions. Working on multiple projects at a time, you are focused on the details while finding creative ways to take on big picture challenges.

As someone who knows the workings of the core Finance team inside and out, you'll lead individual projects to transform planning, tracking and control processes. You'll provide senior level management with insightful recommendations, planning and reporting support.

The Global Revenue team provides strategic analysis and forecasting of Google's business growth-generating products to executive audiences. As part of the YouTube sub-team, you will have a unique perspective on YouTube's core businesses, services and the ecosystems that they operate within.

The name Google came from ''googol,'' a mathematical term for the number 1 followed by 100 zeros. And nobody at Google loves big numbers like the Finance team when providing in depth analysis on all manner of strategic decisions across Google products. From developing forward-thinking analysis to generating management reports to scaling our automated financial processes, the Finance organization is an important partner and advisor to the business.
Location