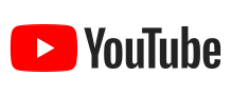 Full Time Job
Scaled Partnerships Program Manager
YouTube
Job Description
The Product & Partner Go-To-Market (PPG) team launches and lands new products, policies, and content strategies that make YouTube the world's top destination for video. Our team of expert Product Specialists provides a unified voice for Product across several other key teams - including Surfaces & Apps, Content Creation & Engagement, Monetization, and Rights & Content Management - as well as the Partnership Enablement team, which brings product, policy, and content strategies to market via all the partner-facing teams across Google's business.

Go-To-Market and Support Solutions is a global team working to ensure our users get the most out of YouTube. We provide dedicated and scaled support, strategic go-to-market plan development, partnership resources, product and policy insights based on user feedback, and scaled partnership management to ensure that all users can thrive within the YouTube ecosystem. We ensure products get to market, support users when they need help and capture user feedback to drive product excellence and market fit.

In this role, you will work with partners that are YouTube creators that do not have access to a specific partner manager. As a program manager, you are at the center of developing the scaled service offering enabling these partners to reach their full potential on the platform. You will join a team focused on building the technology and service offering required for these partners to succeed, in partnership with product and marketing. As part of our team, you will identify, advocate for, and work cross-functionally to deliver new strategies to drive scaled growth to YouTube's partners.

At YouTube, we believe that everyone deserves to have a voice, and that the world is a better place when we listen, share, and build community through our stories. We work together to give everyone the power to share their story, explore what they love, and connect with one another in the process. Working at the intersection of cutting-edge technology and boundless creativity, we move at the speed of culture with a shared goal to show people the world. We explore new ideas, solve real problems, and have fun - and we do it all together.
Location