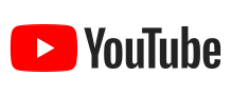 Full Time Job
Regional Stakeholder Manager, Corporate Projects, Global Affairs & Public Policy
YouTube
Job Description
As a member of Google's Government Affairs and Public Policy team, you'll be part of a diverse global government affairs team, working across regions, product areas, and functions. You'll combine creativity and intellectual rigor with the organizational skills to manage various campaigns, projects and initiatives. In this role, you'll advocate for Google to bring external perspectives back into the company to inform our perception and direction. You're passionate about the opportunity to shape the future of how we use and build technology for everyone.

As the Regional Stakeholder Manager, Americas on the YouTube Government Affairs & Public Policy Corporate Projects team, you will be responsible for driving consistent and meaningful engagement with key policy stakeholders. You will work directly with the Corporate Projects Lead and in collaboration with cross-functional regional partners (e.g. YouTube's Global Affairs & Public Policy team, Business, Product, Trust and Safety, PR, and Marketing teams) to develop and deploy public policy campaigns and tools that improve stakeholder trust and perception.

In this role, you will be an expert in the policy landscape affecting YouTube's business operations. It also requires leading the cross-functional internal process for identifying and strategically engaging with key external stakeholders to further YouTube's corporate reputation and policy priorities.

You will bring excellent analytical, interpersonal, and organizational skills, the ability to communicate effectively in person and in writing, an aptitude for learning, a strong attention to detail, creativity and the discipline to manage and drive multiple projects with tight deadlines.

Google Client Services, an entity within the Government Affairs and Public Policy (GAPP) team, manages the company's engagement with executive branch officials, legislators, regulators and third-parties in the formation of public policy in the United States. Working closely with Google leaders, GAPP seeks to identify key policy issues, listen carefully to others' views and opinions, and distill and share the company's perspectives with external stakeholders. While we focus on challenges affecting the Internet, our issue areas are increasingly broad and encompass areas where public policy, business, and technology intersect.
Location