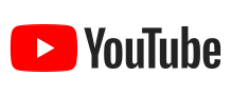 Full Time Job
Regional Marketing Manager, Content & Go-To-Market
YouTube
Singapore, Singapore
03-19-2021
Job Description
Whether you're on a consumer product (like Gmail, Search, Maps, Chrome, Android) or a business product (Google Ads, AdSense, Google Marketing Platform, Analytics), you take part in a complete marketing experience as you lead every facet of the product's journey. From determining positioning, naming, competitive analysis, feature prioritization and external communications, you help shape the voice of the product and help it grow a consumer base. This means you work with a cross-functional team across Sales, corporate communications, legal, webmasters, product development, engineering and more. In this role, you'll be involved with product marketing strategy from beginning to end.

As the Regional Content Marketing and Go-to-Market Marketing Manager for YouTube, you revel in a structured approach to storytelling and demonstrate a growth mindset while working with multiple stakeholders. Within the APAC Creator Communications team, you will lead the editorial strategy and GTM for product and policy launches across creator touch points, including managing growth email campaigns, in-product messaging, assisting with copy and asset development, as well as localization.

Partnering with country and cross-functional teams, you will build narratives into compelling content, drawing out gaps and opportunities to provide a scalable feedback loop. You will support across multiple languages and country teams across the region to consistently optimize our campaigns.

In this role, you will provide creative direction, strategy and guidance for APAC-driven communications moments. You will also manage relationships with agency partners to develop creative work at scale.

Know the user. Know the magic. Connect the two. At its core, marketing at Google starts with technology and ends with the user, bringing both together in unconventional ways. Our job is to demonstrate how Google's products solve the world's problems--from the everyday to the epic, from the mundane to the monumental. And we approach marketing in a way that only Google can--changing the game, redefining the medium, making the user the priority, and ultimately, letting the technology speak for itself.
Location