This posting is no longer active and was removed on 11/23/2020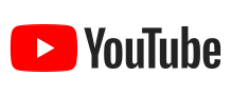 Full Time Job
Product Marketing Manager, Creator International
YouTube
Job Description
YouTube Marketing's mission is to know our users, and to connect them to the magic of our products and creators. We make YouTube successful by shaping people's perceptions of YouTube and inspiring them to engage with us. We're also responsible for all of YouTube's marketing activities to consumers, creators, and key opinion influencers.

In creator marketing, we're all about celebrating, supporting, and inspiring this awesome community. That's where you come in: you're a passionate marketer with a proven track record building and executing product go-to-market (GTM) strategies that drive the business. In this role you'll help oversee the international GTM activities for an exciting product. You will be responsible for developing regional and local insights to inform product strategy (e.g. core target audience, value proposition, price-demand elasticity), and work with regional and country teams on launching in local markets. You will also bring new features to market and maintain a disciplined approach to measurement and tracking against key metrics. You excel at stakeholder management, influencing outcomes through data, and are passionate about Creators.

Know the user. Know the magic. Connect the two. At its core, marketing at Google starts with technology and ends with the user, bringing both together in unconventional ways. Our job is to demonstrate how Google's products solve the world's problems--from the everyday to the epic, from the mundane to the monumental. And we approach marketing in a way that only Google can--changing the game, redefining the medium, making the user the priority, and ultimately, letting the technology speak for itself.
Location