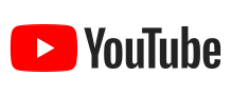 Full Time Job
Product Manager, Trust and Safety
YouTube
Job Description
At Google, we put our users first. The world is always changing so we need Product Managers who are continuously adapting and excited to work on products that affect millions of people every day. In this role, you will work cross-functionally to guide products from conception to launch by connecting the technical and business worlds. You can break down complex problems into steps that drive product development at Google speed.
One of the many reasons Google consistently brings innovative, world-changing products to market is because of the collaborative work we do in Product Management. Our team works closely with creative and prolific engineers, designers, marketers, etc. to help design and develop technologies that improve access to the world's information. We're responsible for guiding products throughout the execution cycle, focusing specifically on analyzing, positioning, packaging, promoting, and tailoring our solutions to our users.

YouTube's success and growth are fueled by the content on the platform. This not only means having content users want to watch but also to prevent undesirable content from reaching users. As a Product Manager in Trust and Safety, you will play an integral role in shaping product enhancement for YouTube worldwide.
Our team is tasked with building out the infrastructure, tools, and data warehouse used to keep YouTube safe. You'll work closely with various groups at Google to help make a safer web for everyone. You will gain a deep understanding of YouTube, its business and technology, and be at the center of a variety of technologies across Google to support users.

At YouTube, we believe that everyone deserves to have a voice, and that the world is a better place when we listen, share, and build community through our stories. We work together to give everyone the power to share their story, explore what they love, and connect with one another in the process. Working at the intersection of cutting-edge technology and boundless creativity, we move at the speed of culture with a shared goal to show people the world. We explore new ideas, solve real problems, and have fun - and we do it all together.
Location