This posting is no longer active and was removed on 01/19/2021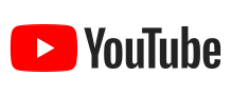 Full Time Job
Partner Technology Manager,
YouTube
Job Description
Partner Technology Manager, YouTube (Spanish)

YouTube's Technology Services team is a global organization dedicated to developing and managing the company's largest and most strategic partnerships. We work closely with the YouTube product, engineering, and content teams to address our partners' most pressing and complex technology challenges. As a Partner Technology Manager, you'll lead deployments, optimize implementations, and handle integrations to build strong, successful, long-term partnerships.

YouTube has a vast creator base of partners who create all different types of content offerings, including live streams, paid subscriptions and video on demand. In this role, you will manage technical engagements with media companies and be responsible for the ongoing success and satisfaction of a portfolio of partners. By managing the technical relationship with an understanding of their business objectives and values, you will drive partnership success through the effective adoption of our product offerings.

As a Partner Technology Manager, you'll have the opportunity to lead projects and teams that require collaboration across other functions. You will be instrumental in improving existing operations, commercializing new solutions, bridging product gaps, automating partner operations, and taking new initiatives from conception to successful deployment. You will also work as a Sales Engineer to lead the technical relationship in agreements with new content partners.

At YouTube, we believe that everyone deserves to have a voice, and that the world is a better place when we listen, share, and build community through our stories. We work together to give everyone the power to share their story, explore what they love, and connect with one another in the process. Working at the intersection of cutting-edge technology and boundless creativity, we move at the speed of culture with a shared goal to show people the world. We explore new ideas, solve real problems, and have fun - and we do it all together.
Location