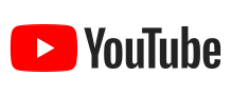 Full Time Job
Partner Operations Manager
YouTube
Job Description
Partner Operations Manager, YouTube (Japanese, English)

The Partner Development team ensures an excellent experience for YouTube partners and creators. The team includes Partner Operations, Technology Services, Creator and Artist Development, and YouTube Spaces. This team embodies a partner first mindset, whether it's building custom tools, providing education to get the most from the platform, or helping creators to grow their channel to the next level. Fast-paced, dynamic and proactive, the YouTube Partner Development and Services team provides seamless support to our partners, creators, and artists on YouTube from around the world.

As a Partner Operations Manager, you will provide YouTube support to managed partners (e.g., media companies, music labels, creators, artists, etc). You will become a YouTube product expert, solve the day-to-day issues of our partners, and identify common trends that our partners face. You will also be responsible for advocating on behalf of our partners to cross-functional teams in order to drive product solutions, and for developing process improvements that enhance internal operations. You will work closely with other partner facing teams to provide value-add services to help increase partner happiness and growth.

At YouTube, we believe that everyone deserves to have a voice, and that the world is a better place when we listen, share, and build community through our stories. We work together to give everyone the power to share their story, explore what they love, and connect with one another in the process. Working at the intersection of cutting-edge technology and boundless creativity, we move at the speed of culture with a shared goal to show people the world. We explore new ideas, solve real problems, and have fun - and we do it all together.
Location