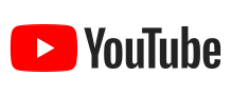 Full Time Job
Partner Manager
YouTube
Job Description
Partner Manager, YouTube (English, Mandarin)

The YouTube Partner Program engages content creators - a group that's growing quickly, and will grow even faster in the coming years. Many of these creators are responsible for ''what is original'' on YouTube, and are building the media companies of the future. Fast-paced, dynamic, and proactive, the Creator & Artist Development team makes sure that YouTube's creators around the world have a great experience and achieve success on the platform.

As a YouTube Strategic Partner Manager, you will use your interest for video, the media, and the Internet, to acquire a deep understanding of our Greater China content creator's businesses and distribution goals. With this understanding, you will proactively acquire new partners for the platform and identify opportunities and solutions to promote greater account performance. You will help identify target partner groups and develop at scale solutions to acquire partners. In addition, you will be responsible for managing all ''post-acquisition'' partner activities and representing YouTube's user, product, and program interests to the partner.

You will give launch support to new partners, plan forecasting and report partner metrics, determine relevant strategies, drive new business opportunities, and ensure prompt and proper resolution of business and technical issues with the partner. You will work as a key member of a dynamic team, representing the needs of Greater China partners in partner program planning and development. You will be as comfortable in a partner-facing capacity interacting with content providers, as in working cross-functionally on programs to encourage/enable providers to make their content discoverable through YouTube.

At YouTube, we believe that everyone deserves to have a voice, and that the world is a better place when we listen, share, and build community through our stories. We work together to give everyone the power to share their story, explore what they love, and connect with one another in the process. Working at the intersection of cutting-edge technology and boundless creativity, we move at the speed of culture with a shared goal to show people the world. We explore new ideas, solve real problems, and have fun - and we do it all together.
Location