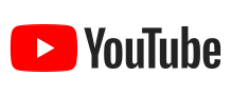 Full Time Job
Opportunities Analyst, Go-To-Market Team
YouTube
London, United Kingdom
03-16-2021
Job Description
The Go-To-Market (GTM) function sits within the Partnership Enablement (PE) team at YouTube, which primarily brings YouTube products, policies and content strategies to market working with content partner-facing teams across EMEA. We help to define which partners YouTube should focus on (e.g., media companies, endemic creators, music artists and labels) and how best to help these partners reach their goals on YouTube (e.g., context of revenue, viewership, content optimization). We also work to define the priorities and measure success, connecting the dots across multiple functions, working with global PE, regional YouTube EMEA leadership and country teams who interface with content partners and other key local stakeholders.

As an Opportunities Analyst, you are passionate about translating complex data into compelling insights that drive decisions, actions and impact. In this role, you will enable and inform critical activities and initiatives led by our partner-facing YouTube teams through thoughtful data analysis and insights generation. These activities include content partner management prioritization and selection, product and feature rollout and adoption, definition of focus areas and OKRs, as well as success measurement for our teams and our content. You will conduct analytical deep dives into key areas of challenge or growth, resulting in clear, actionable insights to advise leadership in their prioritization and decision-making. You will interact and collaborate regularly with a wide range of stakeholders including global GTM and PE teams, Product Specialists, regional and in-country partner-facing teams, and cross-functional (XFN) colleagues. Your day-to-day work will also include opportunity sizing, facilitation of solutions, pilot project and experiment roll-outs, and analysis and stress testing of results.

At YouTube, we believe that everyone deserves to have a voice, and that the world is a better place when we listen, share, and build community through our stories. We work together to give everyone the power to share their story, explore what they love, and connect with one another in the process. Working at the intersection of cutting-edge technology and boundless creativity, we move at the speed of culture with a shared goal to show people the world. We explore new ideas, solve real problems, and have fun - and we do it all together.
Location