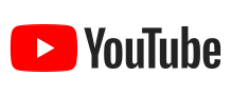 Full Time Job
Operations Lead, Music Content Operations
YouTube
Job Description
The YouTube Music Content Operations (MCO) team's vision is to efficiently build and support the world's greatest music corpus and help power the products that depend on it.
Operational workflows include YouTube Music Corpus quality, Charts quality, Ticketing enablement, and more. As Operations Lead you will build and refine sustainable operations to support the continued growth and scale of this effort. You will partner closely with the YouTube Global Scaled Operations (GSO) to help drive maturity, accountability, and continuous improvement from distributed vendor teams.

The role is fast-paced and requires a strong sense of process ownership and engagement, as well as problem solving to help optimize and mature complex workflows for our extended Music Content Operations workforce. You will partner with both Global Scaled Operations (GSO) and Music Operations Specialists (domain SMEs) to plan, launch, and oversee execution of processes, tooling and infra improvements, and resourcing strategies.

Note: This is not a customer or partner facing service operation. Those functions are handled by other teams at YouTube.
Location