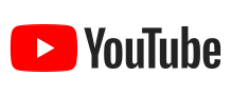 Full Time Job
Music Audit Specialist, Global Operations
YouTube
Job Description
The Business Compliance Operations team at YouTube Global Operations, established ensures that our ever growing business builds strong foundations that we can leverage to scale. This team balances YouTube's legal and compliance requirements with the dynamic needs of our users and the values of our company. In this role you get to be the lead for YouTube's business organizations' contractual audit needs. As a member of the Compliance Operations team, you will be part of the team responsible for building frameworks, processes and systems that will help make YouTube successful globally.

Seeking a Music Auditor Specialist to join the YouTube Business Compliance Operations team. As an Audit Specialist, you are the engagement manager taking responsibility for the success of YouTube's audit processes and execution. You lead our cross-functional effort to scale audit operations and deliver exceptional experience to our partners conducting the audit. You will lead cross-functional teams of Engineering, Sales, and Product management members to facilitate audit execution: define scope of the audit, explain how YouTube business processes and systems work, gather data requests, follow-up on additional questions, validate findings, and perform data analysis to determine global impact.

Work as part of a team to identify, design, develop, and document controls, systems, and analytics that will support audit testing, continuous auditing, continuous monitoring, automation, and quality assessment systems of complex payment flows.

At YouTube, we believe that everyone deserves to have a voice, and that the world is a better place when we listen, share, and build community through our stories. We work together to give everyone the power to share their story, explore what they love, and connect with one another in the process. Working at the intersection of cutting-edge technology and boundless creativity, we move at the speed of culture with a shared goal to show people the world. We explore new ideas, solve real problems, and have fun - and we do it all together.
Location