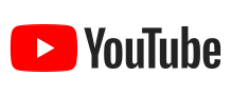 Full Time Job
Manager, Community, Live & Gaming, Product Solutions
YouTube
Job Description
YouTube Global Operations is a fast-paced, dynamic and proactive team dedicated to ensuring that YouTube can scale its growth. The team comprises sub-teams including: Partner Development across Americas, EMEA and APAC, Go-to-Market (GTM) and Support Solutions, Partnerships Enablement, Global Scaled Operations, Media and Platform Operations, and Business Technology.

Go-To-Market and Support Solutions (GSS) is a global team working to ensure our users get the most out of YouTube. We provide scaled support, strategic go-to-market plan development, voice of the user, and scaled partner management.

Product Solutions (PSO) is the link between YouTube products and business on the Go-to-Market and Support Solutions team (GSS). On this team, you'll help to ensure that YouTube develops the best product strategy and drive success with our users. We provide product solutions across all product areas at YouTube.

As a Product Solutions Manager, your team serves as a product expert and represents the end-user experience. You work closely with Product Managers and Engineering as an integral member of their cross-functional core team. You will also play a key role as the interface between YouTube's product, business and operations teams. You will act as an internal product expert for operations teams globally and collect/analyze data to influence product road maps and the prioritization of product features. You will work on a variety of products, including ads, creator tools, consumer apps & features, and rights management.

At YouTube, we believe that everyone deserves to have a voice, and that the world is a better place when we listen, share, and build community through our stories. We work together to give everyone the power to share their story, explore what they love, and connect with one another in the process. Working at the intersection of cutting-edge technology and boundless creativity, we move at the speed of culture with a shared goal to show people the world. We explore new ideas, solve real problems, and have fun - and we do it all together.
Location