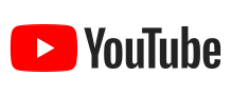 Full Time Job
Head Of Marketing
YouTube
Taipei, Taiwan
01-27-2021
Job Description
YouTube's mission is to give everyone a voice and show them the world. We believe that everyone deserves to have a voice, and that the world is a better place when we listen, share and build community through our stories.

The YouTube Marketing team's mission is to know our users, and to connect them to the magic of our products and creators. We make YouTube successful by shaping people's perceptions of YouTube and inspiring them to engage with us. We are also responsible for all of YouTube's marketing activities to consumers, creators, and key opinion influencers.

As the Head of YouTube Marketing, you will be responsible for shaping and executing strategies to efficiently acquire quality members. You will conceptualize campaigns, both on and off-platform, and bring them to fruition with thoughtful, creative, and detailed testing plans.

Know the user. Know the magic. Connect the two. At its core, marketing at Google starts with technology and ends with the user, bringing both together in unconventional ways. Our job is to demonstrate how Google's products solve the world's problems--from the everyday to the epic, from the mundane to the monumental. And we approach marketing in a way that only Google can--changing the game, redefining the medium, making the user the priority, and ultimately, letting the technology speak for itself.
Location