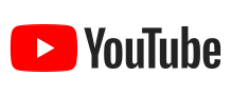 Full Time Job
Global Product Lead, Shorts
YouTube
Job Description
As a Global Product Lead, you'll help ensure that Google has adopted the right strategy for our products. Working specifically in the YouTube and Video Solutions organization (YT/V), you'll use your expertise to influence product strategy while helping front-line sales partners work their magic quickly and effectively.

Team Innovation within YT/V is responsible for advising, scoping and launching early-stage products on YouTube. We act as the voice of brands on YouTube's creator roadmaps, ensuring that our brands are truly viewed as creators to unlock the full potential of the YT platform from an experience (and business growth) perspective. You'll experience the full range of creating a market segmentation, sizing market opportunity and representing market feedback to guide product decisions -- all the way through technical, commercial and go-to-market considerations in launching new products to brands.

YouTube is launching a new mobile-first short-form video experience (Shorts), and you will have the opportunity to shape this new business in a way that supports advertiser goals and creators at scale.

YouTube/Video Global Solutions is the link between Google video products and sales. Our mission is to fuel innovation that keeps YouTube and Video free and accessible to the world. We do this by translating global market needs into meaningful product solutions that drive business results for content partners and customers.
Location