This posting is no longer active and was removed on 04/20/2021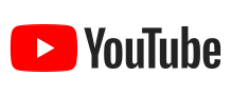 Full Time Job
Global Go-To-Market & Operations Manager, Creator Marketing
YouTube
Job Description
YouTube Marketing's mission is to know our users, and to connect them to the magic of our products and creators. We make YouTube successful by shaping people's perceptions of YouTube and inspiring them to engage with us. We're also responsible for all of YouTube's marketing activities to consumers, creators, and key opinion influencers.

The Global Creator Marketing team focuses on making YouTube a great place for Creators by celebrating, supporting, and inspiring the world's most diverse creative partner ecosystem. A core part of our job is developing and launching cross-channel marketing campaigns to creators in various languages across the globe.

As a Global Go-to-Market & Operations Manager, you will use your strong operational, project management, and communication skills to lead our Go-to-Market (GTM) campaign planning, prioritization, development, and execution of campaigns designed for the YouTube Creator Community. You will oversee performance metrics, and be committed to quality and efficiency.

In this role, you will work across internal functions like Product, Growth, Media, Production, and PR and with external agencies to prioritize projects, and build and launch campaigns that communicate the most important stories around our brand. You will bring a strategic creative vision grounded in a solid and well researched strategy, while ensuring excellence in execution. Your project management and execution skills will help you navigate complex internal and external partners and stakeholders, and your creativity, comprehension, and passion for our Creators will help enhance our creativity as we engage around the issues that matter most to our community.

Know the user. Know the magic. Connect the two. At its core, marketing at Google starts with technology and ends with the user, bringing both together in unconventional ways. Our job is to demonstrate how Google's products solve the world's problems--from the everyday to the epic, from the mundane to the monumental. And we approach marketing in a way that only Google can--changing the game, redefining the medium, making the user the priority, and ultimately, letting the technology speak for itself.
Location