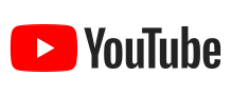 Full Time Job
Engineering Director, Client Infrastructure
YouTube
Job Description
The YouTube Client Infrastructure team is responsible for building frameworks, systems, tools, and core application logic that power all of YouTube's apps across its mobile and web-based platforms. The team's software needs to be fast, reliable, and flexible as foundational building blocks for numerous amazing and high-quality user experiences across all of YouTube's apps being used by billions of users.

You are experienced, passionate, and technically-savvy and will lead this Client Infrastructure team and advance the state of the art for innovation across YouTube's apps.

At YouTube, we believe that everyone deserves to have a voice, and that the world is a better place when we listen, share, and build community through our stories. We work together to give everyone the power to share their story, explore what they love, and connect with one another in the process. Working at the intersection of cutting-edge technology and boundless creativity, we move at the speed of culture with a shared goal to show people the world. We explore new ideas, solve real problems, and have fun - and we do it all together.
Location