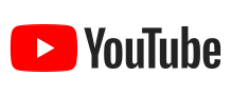 Full Time Job
Director, Product Management, Brand Advertising
YouTube
Mountain View, CA
03-17-2021
Job Description
At Google, Product Management leaders work closely with our engineers and go-to-market teams to guide products from conception to launch. As a Product Management leader, you'll bridge the technical and business worlds as you design excellent services that will delight both end users and customers. Core to your success will be working closely with partners in other parts of Google (e.g. YouTube) and leveraging our excellent technology in infrastructure, artificial intelligence, and machine learning.
On the YouTube Ads team, you will lead our Brand Advertising organization and own the product roadmap for the entire Brand Advertising within the YouTube Ads business. In this impactful role, you will build businesses, incubate/launch new products, and make a substantial impact on the industry at large.

You will be responsible for leading strategy and execution in your area while building and leading a extraordinary team of product managers.

Users come first at Google. Nowhere is this more important than on our Advertising and Commerce team: we believe that ads and commercial information can be highly useful to our users if that information is relevant to what our users wish to find or do. Advertisers worldwide use Google Ads to promote their products; publishers use AdSense to serve relevant ads on their website; and business around the world use our products (like Google Shopping, and Google Wallet) to support their online businesses and bring users into their offline stores. We are constantly innovating to deliver the most effective advertising and commerce opportunities of tomorrow.
Location