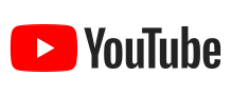 Full Time Job
Director Of Product Marketing, Ads
YouTube
Job Description
In any place, at any hour, on any device, we expect to be able to find videos that help us solve problems, explore our interests or simply be entertained. In these moments, more than anywhere else, we turn to YouTube.

In this role you'll lead a high-performing team of Product Marketing Managers, tasked with managing the portfolio of our YouTube Ads solutions, driving the thought leadership with our product narratives to move the ad market and orchestrating the launch of our new solutions as well as new product news. You'll partner closely with both our YouTube Ads Product and Solutions teams, as well as global and regional go-to-market and sales teams to position our ads solutions are the best to help achieve our clients' business objectives.

You are intensely curious about how things work and are good at taking complex concepts and explaining them in a clear, simple way. You've worked closely with Product teams to launch new products and supported existing ones. In this role, you will help shape one of the fastest growing businesses at Google, and you'll drive change across the media landscape for advertisers and agencies.

Know the user. Know the magic. Connect the two. At its core, marketing at Google starts with technology and ends with the user, bringing both together in unconventional ways. Our job is to demonstrate how Google's products solve the world's problems--from the everyday to the epic, from the mundane to the monumental. And we approach marketing in a way that only Google can--changing the game, redefining the medium, making the user the priority, and ultimately, letting the technology speak for itself.
Location