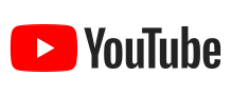 Full Time Job
Creative Resource Manager, Marketing Creative Studio
YouTube
Los Angeles, CA
04-08-2021
Job Description
Marketing is critical to YouTube; it is our teams' creativity and passion that make YouTube marketing compelling and an effective driver of the business. In marketing, we're all about celebrating, supporting, and inspiring each other to help make YouTube the best place for creators, viewers, and advertisers. Communicating with our team in a way that speaks to their needs, while inspiring them to fulfill their career dreams is at the core of what we aspire to do every day.

As the Creative Resource Manager working with YouTube Marketing's Creative Studio, you will be tasked with managing the resourcing and project allocation for all prioritized and new projects. You will liaison between all the disciplines within the team to manage resources and our extended workforce, working closest with the creative leads, project managers, and the production team. As the Creative Resource Manager, you will manage a team of project managers overseeing all work-streams in the creative studio. You will also staff and recruit to source freelancers, schedule and track interviews, as well as track feedback from the hiring managers. You will also manage the freelance budget and tracking of actuals and agreements.

Know the user. Know the magic. Connect the two. At its core, marketing at Google starts with technology and ends with the user, bringing both together in unconventional ways. Our job is to demonstrate how Google's products solve the world's problems--from the everyday to the epic, from the mundane to the monumental. And we approach marketing in a way that only Google can--changing the game, redefining the medium, making the user the priority, and ultimately, letting the technology speak for itself.
Location