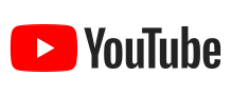 Full Time Job
Content Partnerships Manager
YouTube
Johannesburg, South Africa
03-05-2021
Job Description
As a YouTube Content Partnerships Manager for South Africa, you'll have a unique opportunity to define and lead our content strategy and create long-lasting strategic partnerships.

You will be responsible for establishing content strategies and related plans within South Africa to develop and drive initiatives that enhance the position of our YouTube business and support partner success. You'll contribute to a broad array of tasks and engagements, including facilitating new partnership agreements, optimizing current activity, resolving business issues, and analyzing and tracking key metrics to identify trends. You'll also be responsible for a portfolio of partners - both new and existing - and will be tasked with overseeing their onboarding and ensuring their ongoing success.

While responsible for driving our efforts around the content ecosystem in South Africa, you'll also coordinate with Product, Sales, Policy, and PR to help our business continue to thrive. Your expertise regarding YouTube's products and our partners' businesses will allow you to identify new opportunities for their growth, launch new products, and expand the impact of our clients' work. You'll have relationship-building skills and be adept at working effectively with Google's partners in order to best represent our users, products, and programs and drive growth.

At YouTube, we believe that everyone deserves to have a voice, and that the world is a better place when we listen, share, and build community through our stories. We work together to give everyone the power to share their story, explore what they love, and connect with one another in the process. Working at the intersection of cutting-edge technology and boundless creativity, we move at the speed of culture with a shared goal to show people the world. We explore new ideas, solve real problems, and have fun - and we do it all together.
Location