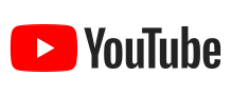 Full Time Job
Business Controller, YouTube
YouTube
Job Description
At YouTube, we believe that everyone deserves to have a voice, and that the world is a better place when we listen, share, and build community through our stories. We work together to give everyone the power to share their story, explore what they love, and connect with one another in the process. Working at the intersection of cutting-edge technology and boundless creativity, we move at the speed of culture with a shared goal to show people the world. We explore new ideas, solve real problems, and have fun - and we do it all together.

YouTube Business Controllers help vet, launch and scale YouTube's products and commercial arrangements globally by ensuring the proper financial systems, controls and processes are in place. This includes all of YouTube's new and emerging products.

The name Google came from ''googol,'' a mathematical term for the number 1 followed by 100 zeros. And nobody at Google loves big numbers like the Finance team when providing in depth analysis on all manner of strategic decisions across Google products. From developing forward-thinking analysis to generating management reports to scaling our automated financial processes, the Finance organization is an important partner and advisor to the business.
Location