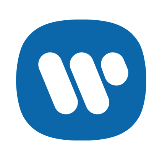 Full Time Job
Production Manager, Content Development & Operations
Warner Music Group
Job Description
Production Manager, Content Development & Operations [New York or LA Based]

We currently have a fantastic opportunity to join our innovative and highly sought-after Arts Music team.

Title

Production Manager, Content Development & Operations

A little bit about our team:

Work with the small but mighty Arts Music team to create music products that serve passionate niche audiences ranging from musical theater and Broadway, to jazz, classical, and kids & family brands.

Why this could be your next big break:

In collaboration with the SVP, Content Development & Curation, your role will be to facilitate, communicate, and deliver necessary project elements for digital and physical releases to the proper internal and external departments and contacts. This is your chance to become a lynchpin in the daily production and product-creation process for a growing division of WMG.

Here you'll get to:
• Create label copy and keep track of all the integral details that create metadata.
• Drive the day-to-day processes involved in delivery of artwork, audio, tracklists, and recording information, from outside vendors and contacts.
• Interact with label scheduling and operations teams to ensure product set-up.
• Understand the elements of metadata and ensure those elements are collected and organized for music products.
• Learn all the acronyms. Many, many acronyms.
• Learn internal system operations and interact with the team members who supervise them, and learn even more acronyms.
• Grow your skillset. You may have strong skills with artwork, but need to learn more about audio files; or, you may have excellent understanding of audio files, but need to deepen your understanding of artwork specifications.

Rockstar candidates will be able to:
• Pay attention to details and recognize when a problem needs to be solved.
• Be curious and willing to learn the music business.
• Be persistent about finding the person who will help you do what needs to be done.
• Learn new skills, technology, terminology, and processes.
• Work with a variety of people internally and externally who may know more than you – or may know less than you.
• Possess a ''customer service'' attitude while managing a variety of deadlines.
• Organize without people telling you to get organized… love organizing… stay organized.
• Avoid (and hate) making mistakes, but appreciate mistakes as an opportunity to learn, improve, and grow.

It would be music to our ears if you also had:
• Experience managing and meeting deadlines.
• Experience following, creating, or maintaining a production schedule.
• Experience following, creating, or maintaining a production process.
• Experience with Microsoft Office.
• Experience with Adobe Creative Cloud applications: a little bit of Photoshop? a dash of InDesign? Some PowerPoint?
• You're not afraid of these phrases: ''The fonts are missing.'' ''Do you have WAV files?'' ''Can you send me a link?'' and the most important of all ''What's the deadline?''
• You stream music and you've at least seen or heard about CDs and Vinyl.
Location
Company Profile
Warner Music Group
With a legacy extending back over 200 years, Warner Music Group (WMG) today brings together artists, songwriters and entrepreneurs that are moving entertainment culture across the globe. Operating in more than 70 countries through a network of affiliates and licensees, WMG's Recorded Music division includes renowned labels such as Asylum, Atlantic, Big Beat, Canvasback, Elektra, Erato, First Night, Fueled by Ramen, Nonesuch, Parlophone, Reprise, Rhino, Roadrunner, Sire, Spinnin', Warner Records, Warner Classics and Warner Music Nashville.