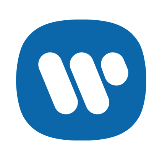 Full Time Job
Manager, Catalog Artists & Repertoire
Warner Music Group
Los Angeles, CA
01-09-2021
Job Description
Manager, Catalog Artists & Repertoire (A&R)

We currently have a fantastic opportunity to join our innovative and highly sought-after Global Catalog team.

Title: Manager, Catalog Artists & Repertoire (A&R)

A little bit about our team:

Warner Music Group is seeking a highly motivated, detail-oriented Catalog A&R Manager to join our team. Our ideal candidate is a passionate music enthusiast with A&R experience, deep catalog music knowledge, experience with video production and strong music business background.

We are a content group that specializes in Warner's esteemed artists who signed to the label more than 20 years ago, spanning genres from soul, R&B, jazz, and hip-hop to classic rock and pop.

Why this could be your next big break:
Our new Catalog A&R Manager has the opportunity to learn from, and work alongside, the A&R directors responsible for some of the most critically acclaimed releases in recent years from beloved artists including Joni Mitchell, The Doors, Busta Rhymes, CSNY, Fleetwood Mac, The Replacements, Aretha Franklin, and more. This person will be part of a dynamic team re-imagining what it means to develop and market catalog albums in a streaming world, crafting releases that will introduce timeless hits and forgotten gems to new generations of fans, and help protect and grow the legacies of iconic artists for the foreseeable future.

Here you'll get to:
• Work alongside the A&R & content team to research, pitch, develop and produce commercially & financially viable anniversary releases and other re-issues from the Warner Music Group Catalog, including ideal track lists, album art, liner notes, etc for vinyl, CD, and digital releases
• Work with artists and their representatives to craft approved releases
• Coordinate with producers, mastering, production, and studio services to oversee the creation of metals, lacquer cutting, etc for vinyl releases
• Conduct research in the WMG vaults to ensure that all appropriate songs and albums are available to stream on appropriate platforms with whom WMG has licensing deals
• Conduct research in the WMG vaults to identify, and work alongside the content and video team to prepare and deliver, classic videos to appropriate platforms
• Work alongside the A&R admin team to ensure that all paperwork and relevant metadata related to every single, album, and video release is accurate, consistent, and complete
• Work with the business affairs and legal teams to ensure that songs, albums, samples, and artwork is appropriately cleared for release

Rockstar candidates are:
• Passionate about 90s R&B and Hip-hop and have extensive knowledge of the genre, the personnel, and the context in which the records were released
• Have excellent research skills
• Have a working understanding of current metadata and content identification conventions
• Have basic music editing and production skills
• Familiar with video production tasks including archiving, up-res'ing and restoring content from a wide range of historical video and film formats
• Able to create, assemble, manage third parties and QC video projects including Blu-ray titles
• Able to multi-task, ensure meticulous attention to detail, prioritize and work well under pressure & deadlines in a fast-paced, high volume environment
• Current on today's music industry environment including streaming/digital platforms
• Able to work well independently, take initiative, identify potential issues & successfully problem-solve with sound business deliverables
• Able to effectively optimize processes and efficiencies, and manage budgets
• Proficient in MS Office (Word, Excel, PPT), along with a high aptitude for learning new software programs.
• Self-motivated and comfortable working in a remote environment
• Have access to high-speed internet at all times
• Have relevant computer skills and basic competence with Microsoft Office programs including Microsoft Word and Microsoft Excel
• Able and willing to commute to the offices in downtown Los Angeles in a post-pandemic world when in-person work resumes
• Have a vehicle that will allow you to travel to mastering studios, meetings, the vaults, etc. as needed
• Familiar with popular digital platforms including digital services providers (Apple, Spotify, Tidal, Deezer, etc), YouTube, TikTok, Triller, Snapchat, Facebook, Instagram, etc and how users utilize these platforms for music discovery
• Well connected with artists and producers

It would be music to our ears if you also had:
• High school level education or its equivalent, including and/or augmented by additional course work, preferably at the college level, in music and song acquisition and exploitation, copyright law, management, business administration and related fields.
• One (1) to two (2) years of highly responsible experience, preferably at a record label, management company, or as an artist
• A satisfactory equivalent of education, training and experience, in related fields and educational disciplines to qualify for the duties of the position.
Location