This posting is no longer active and was removed on 02/23/2021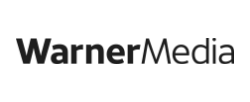 Full Time Job
Summer Virtual Intern - Animation - Hanna-Barbera
Warner Media
Paid

Full Time
Mid (2-5 years) Experience
Job Description
Reach Honorship – Animation/Hanna-Barbera – Summer 2021 (Virtual)

PLEASE NOTE: Only high school seniors are eligible to apply. No other applications will be reviewed.

The Job
Since 2006, Warner Bros. has awarded the Animation/Hanna-Barbera Honorship, an internship-scholarship package, to graduating high school seniors passionate about the business of animation. Warner Bros. has a long history of supporting youth enrichment, ranging from educational programs to mentoring relationships to career opportunities. Through the Warner Bros. Reach program, one outstanding student is awarded the Animation/Hanna-Barbera Honorship that includes a scholarship and four full-time paid internships at the company during four consecutive summers while enrolled in college. Successful Reach program graduates will be eligible for full-time positions at Warner Bros.

The Warner Bros. Animation/Hanna-Barbera Reach Honorship will be awarded to a graduating high school senior enrolling in a four year college or university to study animation. Each cash scholarship will be for $5,000, disbursed annually in equal amounts of $1,250 over four years. Applicants must have (1) a passion for a career in animation; (2) impressive drawing, sketching and/or animation skills; (3) effective verbal and written communication skills; and (3) a minimum GPA of 3.0 upon graduation. The funds may only be used toward the tuition and related expenses of an accredited four-year college or university. Disbursement of funds will be made directly to the school once the Honorship winner is enrolled and annually thereafter for three years, provided a GPA of 3.0 is maintained.

In addition, the winner will have the opportunity to receive four (4) consecutive, paid summer internships with WarnerMedia while in college, beginning with the summer immediately following high school graduation. The Honorship recipient will be contacted by WarnerMedia each spring to discuss potential placements for the upcoming summer.

Please note relatives of WarnerMedia employees are NOT eligible to participate in the Reach program.

Applications must be completed online by 5:00 p.m. on Monday, February 22, 2021. Short-listed applicants will be asked to complete an interview prior to the final decision. The winners will be notified by April. For more information, please e-mail Reach@WarnerBros.com.

Application Requirements
• Resume, with links to digital portfolio
• Personal statement
• 1 completed online recommendation form

Resume
Please submit a resume that includes the following:
• Artwork placement you've had, if any
• Work experience you've had, if any (Include the name of the company, the dates of employment and a brief description of duties)
• High School Information
• Name and address of current educational institution
• Name of guidance counselor or administrative contact, phone number, and email address
• Date of graduation
• Cumulative GPA (9-12) Weighted/Non-Weighted
• Art and academic awards or honors
• School activities, volunteer activities or clubs
• SAT score (Critical Reading/Math/Writing) or ACT score (English/Math/Reading/Science/Writing-optional)
• University/College Information (Please list all colleges and universities to which you have applied. For each school listed, please include whether or not you have been accepted, denied, or if you are still waiting for a response.
• Community volunteer efforts
• Supporting Materials
• Please include a link to your digital portfolio (Warner Bros. Animation recommends wix.com or behance.net)
• Your submission can include drawings, paintings, photographs, or short films related to your interest in pursuing a career in animation.

Cover Letter
Your cover letter will consist of two personal statements, each page typed and 500 words or less.
Page 1: Describe yourself, your career goals in the entertainment industry, what you hope to gain from your internship experience at the Studio, and why you should be selected to receive the Honorship.
Page 2: Choose from one of the following questions:
• If you were meeting with the Warner Bros. Animation President, what would you tell him are the most important things to consider when making content for teens?
• WarnerMedia is committed to diversity, equity and inclusion, as moral and business imperatives. It is essential that our workforce, content and creative partners reflect the diversity of our society and the world around us. What recommendation(s) would you make to promote more diverse and inclusive storytelling in our industry?

(Please note: If your statements are not specific to the Reach program your application will not be considered.)

Recommendation form
Ask (1) reference to email with the subject line "Reach Recommendation – Your Name". They will be sent an online recommendation form to complete by Monday, February 22.

To begin the application process, click the ''APPLY NOW'' link on this page, submit your resume, and complete your application profile.

The Essentials
• You are a current high school senior, graduating by June 2021, interested in pursuing a career in animation.
• For more details on the program and application materials, please refer to the above or visit www.warnerbroscareers.com/reach-honorship-program/.
Location