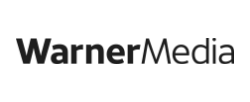 Full Time Job
Sr. Analyst, Tech Compliance Readiness
Warner Media
Job Description
WarnerMedia (WM) has been entertaining audiences for more than 90 years through the world's most-loved characters and franchises. WM employs people all over the world in a wide variety of disciplines and we're always on the lookout for energetic, creative people to join our team. We are currently seeking a Senior Analyst, Technology Compliance Readiness.
Business Unit Overview
WM Technology Organization (WMTO) combines industry-leading technologists to ensure global alignment with business strategy and accelerated delivery of innovative technology solutions. From pre-production through archiving, WMTO provides critical business and technology intelligence and services to all WM Operating Units. WMTO manages the enterprise systems and solutions, emerging platforms, information security, consumer intelligence, content mastering and delivery, and more.

THE JOB
Are you excited to be part of an energetic group of technologists helping to shape the future of entertainment through technology? Do you want to join a team that designs and implements cutting edge solutions to improve the effectiveness and efficiency of WM's technology processes? Do you enjoy helping disperse technology teams understand requirement and identify solutions to comply with policies and standards in a rapidly changing industry and evolving information management and data protection landscape? If so, this is the right opportunity for you!

This position is responsible for advising on compliance across WM, Technology, Cybersecurity, Content Protection, Accessibility and Privacy domains. This includes developing efficient and effective evaluation processes for evaluating compliance with AT&T and WM policies, standards, and baselines, considering regulatory requirements such as SOX, PCI, GDPR, CCPA, CVAA and ADA.

THE DAILY
• You will develop processes for evaluating compliance with policies, standards and baselines, industry standards (e.g., ISO27001, NIST), and regulatory requirements such as SOX, PCI, GDPR, CCPA, CVAA and ADA.
• You will be a trusted partner, building and maintaining internal relationships to ensure alignment and partnership with key stakeholders across WM
• You will advise the WMTO teams on compliance adherence and development of solutions to address the associated risks.
• You will regularly communicate compliance matters to WM leadership.
• You will assess and propose alternative solutions for potential non-compliance, identifying the strengths and weaknesses of each.
• You will prepare compliance benchmarking and reporting to WM leadership.

THE ESSENTIALS
• Bachelor's degree in Information Technology, Cybersecurity or related discipline preferred
• At least one (1) security certification is preferred (CISSP, CISM, CISA, etc.)
• Minimum two (2) years of experience in IT Compliance, Internal Audit or External Audit, preferably with a Big 4 company.
• Functional knowledge / working experience preferred in the following areas:
• Interpreting policies, standards, and baselines
• Validating compliance to policies, standards and baselines utilizing various assessment techniques.
• Understanding of IT processes such as user administration, user access reviews, change control and SDLC.
• Understanding of industry standards such as ISO2700/2, NIST 800-53, NIST Cybersecurity Framework, and ICS.
• Understanding of controls frameworks.
• You should be completely reliable; someone the team can count on
• Strong project management skills; including project planning and project execution.
• Outstanding communication (verbal and written) and interpersonal skills.
• Must be able to effectively execute on a number of projects and priorities in parallel.
• Detail oriented, with the ability to work with competing priorities.
• Must possess the ability to meet deadlines.
• Ability to thrive in a fast-paced and high-pressure environment.
• Openly shares knowledge and learning with others to benefit the entire team and company.
Other Requirements
At WMTO we look for members who want to:
• Be Curious: Seek out opportunities to learn, and who aren't afraid to ask questions
• Own It: Be the driver and take accountability.
• Embrace Change: The technology landscape is ever changing – we're looking for people who are ready to change along with it.
• Engage and Influence: Share your passion for technology and develop great relationships with colleagues and collaborators.
• Respect: Show empathy and respect to all and operate with the best intentions.
• Live the #WMLife: At WM we look for team members who want to ''Contribute to Our Community''.
Location