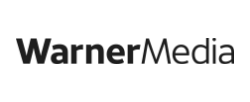 Full Time Job
Salesforce Senior Developer
Warner Media
Paid

Full Time
Mid (2-5 years) Experience
Job Description
The Salesforce Sr Developer is a well-rounded senior developer with a deep knowledge of the Salesforce ecosystem and experience working with teams to design and implement web-based interfaces and APIs using Java & Apex, web components & services. This role will have in-depth Salesforce knowledge. This role will be heavily focused on the Consumer Products (CP) Business Partner Portal that will transform Consumer Products business process and automate collaboration between CP and their third parties.
JOB RESPONSIBILITIES
% OF TIME
Technology Partnership: Work with the WMTO Salesforce team to provide high quality solutions that bring value to the business and statutory or regulatory compliance directives. Promote WMTO Technology services and capabilities. Understand the market, business priorities and competitive issues and advantages.
20%
Product Roadmap: Work with WMTO MPM Executive Director, MPM Director of Sales Systems, the CP Business Partner Portal Product Manager and Technical Lead to continuously review the business needs and ensure alignment of the Product Roadmaps to business strategy as well as the technology strategy.
20%
Development: The Sr. Developer will be a hands-on engineer with deep SFDC technical knowledge. They will be responsible for creating and maintaining high performing solutions on the Salesforce platform. This role will participate in the complete development process from requirement analysis to deployment. Additionally, they will provide technical documents for reference/maintenance. This role will collaborate with a matrixed development team to complete code reviews, unit testing and support post deployment activities including knowledge transfer, process documentation and application bug fixes. The develops will c ollaborate the Technical Lead and architecture teams to ensure solutions compatibility with WMTO Tech standards.
60%
TOTAL
100%
who assignS work to this position? (LIST titles)
• WMTO – MWT Director
• WMTO – MWT MPM, Executive Director
TYPES OF DECISIONS MADE BY THIS POSITION? (Describe ability to exercise discretion):
• Oversight - Decision making in technical task, technology approach, direction and standards-compliance areas
• Escalations – Decisions regarding Salesforce Platform risks & issues and required escalation communications
FACTORS PRIMARILY INFLUENCED BY THIS POSITION? (Describe ability to exercise discretion):
• Estimation – Capable of providing technical options of varying Level of Efforts (LOE)
• Technical approach – Makes decisions to ensure technically accurate and appropriate solutions, enlists consensus from Salesforce Technical team
TYPES OF DECISIONS THAT MUST BE APPROVED BY SUPERIOR:
• Increased Workstreams Spend
• Consultant support when needed
SUPERVISORY RESPONSIBILITIES: Indicate Yes (Y), No (N), Or Recommends (R)
Supervises other employees? (N)
Makes employment decisions? (N)
• Hire: N
• Performance: N
• Compensation: N
• Discipline: N
If another position must approve employment decisions, please indicate title:
JOB QUALIFICATION STANDARDS
Work Experience
Required
• 4+ years' experience in implementing and supporting Salesforce system implementations in a multi-shared-org ecosystem
• 4+ years' experience on the Salesforce Lightning Platform including Process Builder, Workflows, Lightning App Builder, etc.
• 4+ years' experience with Salesforce Development including Lightning Components, APEX, SOQL, and SOSL
• Minimum of 5 years' experience with Web Application development including Javacscript, CSS, and HTML
• Experience with the Agile framework – user stories, features, story points, release planning, etc.,
• Experience with design and execution of technology best practices
• Experience leading cross matrixed teams, local and offshore
• High degree of commitment, independence, and self-motivation; enthusiasm for challenging work
• Working knowledge of deployment process and tools
Highly Desirable
• Experience in management of major projects including with multiple simultaneous workstreams and development teams
• Experience in Media & Entertainment Industry
• Consumer Products experience a plus
Education, Professional Training, Technical Training or Certification
• Salesforce Certification with 3-5 years of experience with Salesforce Platform
• Platform Developer I
• Platform Developer II
• Platform App Builder
• Salesforce Administrator
Knowledge/Skills
Required
• Proficiency with 4-5 years of experience with a Salesforce Platform
• 3-4 years of experience with Lightning, Web Components, Apex, Java, Visual Force, Community sites and Complex Security models
• 2-3 years of experience with Salesforce administration and configuration
• Strong Expertise in configuring Custom Objects & Fields, Validation Rules, Workflows, Process Builder, APEX Sharing rules, Flows & Approval Processes & Reports and Dashboards
• Environment experience including Force.com IDE, SOSL, SOQL and Web Services
• Experience in deployment/ packaging using Change Sets, Eclipse, Ant scripts & Metadata API
• 2-3 years of experience in designing and developing Integration Solutions using Web Service API's, REST and SOAP API 's
• Experience with data loads using Bulk API's
• Experience with full cycle SFDC implementation, from design through deployments
• Proficiency in the Agile framework and sprint-based project delivery
• Ability to work closely with functional team to understand business needs and technical teams to deliver system architecture and code that meets business requirements
• Work with the functional team to guide business assessments, requirements, and functional documentation ensuring that it aligns with the technical capabilities of Salesforce through configuration vs. customization to avoid technical debt.
• Work with Technical Lead to guide team and ensure application configurations are of highest standard & meet business needs
• Work with Technical Lead to mitigate any potential roadblocks for the teams as well as anticipate potential project related problems
• Responsible for accurate estimates for functional and technical designs, development and testing and training efforts
• Ability to consistently make timely decisions and balancing systematic analysis with decisiveness, even in the face of complexity
• Self-motivated and able to work with little supervision
• Ability to take the initiative to get things done
• Evokes creative and innovative thinking from team members while helping executing against the product roadmaps and plans.
Highly Desirable
• Functional knowledge of the following systems and processes:
• Salesforce Data Management & Governance best practices
• AWS
Other Requirements
• General office activities etc.
• Must be able to communicate effectively and tactfully with all levels of personnel, both in person, on the phone or in virtual meetings
• Must be able to pay close attention to complex detail and understand written and oral instructions
• Must be able to organize and schedule work effectively
• Must be able to work well under time constraints
• Must be able to handle multiple tasks with changing priorities, communicating changes in scope and schedule to all parties concerned
• Must be service-oriented
• Must be able to work independently
• Must be able to demonstrate resilience and reset quickly if/when encountering potential setbacks
• Must be able to work standard hours (9:00 a.m. – 6:00 p.m.) with some flexible hours, including possible overtime, when necessary
• Must be able to communicate to offshore development team via communication tools
• Must be able to maintain confidentiality
Management has the right to add or change duties and job requirements at any time.
Jobcode: Reference SBJ-gq5y7x-3-236-212-116-42 in your application.
Find More Jobs Like This
Location