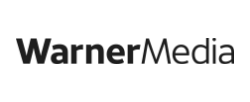 Full Time Job
Physical Production Coordinator
Warner Media
Remote / Virtual
04-09-2021
Job Description
The Job

Warner Bros. Pictures, a division of WB Studio Enterprises Inc. seeks a Physical Production Coordinator for the Production Management department.

The Daily
• Works with EVP, Physical Production in handling the physical pre-production, production and wrap of major theatrical feature films (both domestic and foreign). Acts as liaison between production units and studio departments to facilitate productions' needs and ensure implementation of and adherence to Warner Bros. policies and procedures.
• Prepares DGA reports for senior management.
• Performs critical review of daily production paperwork (call sheets, production reports, wrap reports, SAG sheets) for accuracy, adherence to union rules and regulations, and to determine further action on insurance, injury, safety, and loss and damage issues.
• Prepares loanout contracts for key personnel (Directors of Photography, Production Designers, Costume Designers, Unit Production Managers, 1st Assistant Directors, Second Unit Directors) and all DGA deal memos.
• Reviews all crew deal memos to ensure compliance with Warner Bros. hiring policies and procedures:
• Checks for accurate union locals, rates, position titles, and coding.
• Ensures that the crew members are eligible for employment (i.e., that they are on the union rosters and have passed their CSATF training classes).
• Assures that any riders to deal memos (assets, box rentals and inventories, car allowances, computer rentals, discretionary screen credit riders, conflict of interest questionnaires, codes of conduct) are attached only to appropriate crew positions.
• Confirms that proper I-9 backup has been witnessed.
• Oversees distribution of scale and overscale deal memos to appropriate studio departments and production personnel.
• Coordinates processing and distribution of all production paperwork (call sheets, production reports, SAG sheets, wrap reports, scripts, crew lists, cast lists, contact lists, location contact lists, etc.).
• Coordinates early preparation phases of productions, as well as screen tests, makeup and wardrobe tests. Supervises additional photography when necessary.
• Interacts daily with below-the-line agents and representatives in checking key crew availability and follow-through on deal points and negotiations.
• Interacts with counterparts at other studios to obtain crew rate and perq quotes. Dispenses appropriate crew rate and perq quotes to other studios' personnel while keeping NO QUOTE information confidential.
• Provides input on policies and procedures for inclusion in the Feature Production Manuals (WBPI shows and Co-Productions).
• Coordinates the Productions' wrap to ensure return and storage of assets, hero props, blueprints, wardrobe, props & set dressing, office equipment, production binders & files, and location files.
• Works directly with immigration lawyers, embassies and WBPI legal department to secure work permits for non-US citizens working inside the US and for US citizens working abroad.
• Approves travel during non-business hours (nights and weekends).
• Approves all Office Depot orders placed by the shows' Coordinators. Ensures that P.O.s are issued as back-up for orders over $500.
• Interacts with Film Commissions (both domestic and foreign) in researching potential shooting locations (taking into account weather, local crew base, crew housing availability, etc.).
• Coordinates archiving of our departmental files as well as each show's production files. Maintains archive binders for easy reference at a later date (in case there are union grievances, additional photography, insurance or workers compensation issues, etc.).
• Oversees & trains assigned Feature Production Trainee.
• Handles contract administration work pertaining to loanout agreements and direct hire agreements in order to ensure consistency of language used and perks offered throughout the department.
• Provides general clerical support to EVP, Physical Production (i.e. scheduling meetings, answering phones, arranging travel and hotel accommodations, distributing/organizing mail; composing memos and correspondence, making photocopies, sending and receiving faxes, etc.

The Essentials
• Previous Production Coordinator experience strongly preferred.
• Previous studio/production experience required.
• High School Diploma or equivalent required.
• Knowledge of Movie Magic Scheduling.
• Knowledge of file set-up, maintenance and filing procedures.
• Knowledge of report, letter, etc. format.
• Knowledge of basic accounting principles.
• Preferred: Proficient in Microsoft Word and Microsoft Excel.
• Typing: 30 wpm.
• Must have the ability to communicate effectively and tactfully with persons on all levels, in person and on the telephone.
• Must have the ability to pay close attention to detail and understand written and oral instructions.
• Must have the ability to organize and schedule work effectively.
• Must have the ability to work well under time constraints.
• Must be able to handle multiple tasks.
• Must be able to work in a fast-paced environment.
• Ability to work remotely when necessary due to Covid restrictions.
• Ability to assist other production executive offices as necessary.
Location