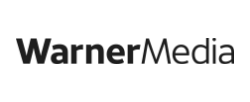 Full Time Job
IT Engineer
Warner Media
Knutsford, United Kingdom
6 days ago
Job Description
Role summary
As an IT Engineer working for TT Games the purpose of this role will be to ensure that IT services are delivered and users supported in their use of these services. You will be part of a team supporting infrastructure that delivers core services to developers and administrative staff. You will be responsible for first and second line support tasks including: request handling from receipt through resolution or handover to senior colleague; commissioning and maintenance of assets (hardware and software); auditing; project management; and documentation.
Responsibilities
• Providing support to staff throughout the business (troubleshooting / diagnosis, and resolution or escalation).
• Recording details of support requests and ensuring that procedures and other documentation are accurate and updated to reflect changes.
• Operating System image creation, maintenance, and deployment.
• Workstation and server maintenance (deployment of applications, correcting faults, updating drivers/firmware, etc).
• Setup, update, and fault diagnosis of console platforms (e.g. Xbox One, PS4, Nintendo Switch) and mobile devices (Android and iOS).
• Transferring licenses between machines as projects change and people move between tasks, ensuring that license documents are kept up to date.
• Installation, maintenance, and troubleshooting of network equipment (e.g. patching, configuring/installing switches, etc).
• High level configuration of storage systems (eg: creation of SMB shares, DFS hierarchy, SVN repositories, etc).
• Adding/maintaining network service related data (eg: DHCP reservations / scopes / etc; DNS records).
• Setup and maintenance of TeamCity agents.
• Monitoring of network, applications, and services using HPE Intelligent Management Console.
• Creation and maintenance of Active Directory objects (eg: user and service accounts; mailing lists; security groups; etc) via graphical tools, command line tools, and scripting.
• Creating and maintaining documentation for departmental use and for consumers of IT support services, for example, to include but not limited to IP address register, equipment register, setup / standards docs, FAQ's, how-to's.
• Auditing of systems for suitability for task, license compliance, etc.
• Liaising with other team members to ensure that potential issues are raised and dealt with in a timely manner.
• Maintain a good working knowledge of current infrastructure and future trends.
• Any other ad-hoc IT duties that may be required to provide an effective and efficient service.
• Depending on projects on hand there may be a requirement for regular travel between Knutsford and Wilmslow sites, additionally there may be infrequent requirements for travel to other offices (eg: Maidenhead).
Competencies and Experience
• Ability to work in a challenging environment, where multiple demands on your time may arrive simultaneously.
• Ability to assess issues through discussion and appropriately prioritise tasks.
• Ability to work well in a team environment on both shared and solo assignments.
• Ability to appropriately assess a situation and identify when to escalate a problem.
• Working knowledge of Windows (both using and troubleshooting).
• Installation and configuration of Windows server.
• Highly self-motivated, self-directed, and attentive to detail.
• Understanding of basic LAN/WAN technologies (e.g. Ethernet, IP, ISO 7 layer model, etc).
• Good analytical, problem solving, documentation, and decision making skills.
• Remote administration tools for Windows and Active Directory.
• Ability to produce clear and concise technical documentation.
• Familiarity with PowerShell.
• A desire to learn and develop both technical and business skills.
• Experience in Microsoft System Center Suite desirable.
• Strong oral and written communication skills.
Beneficial Knowledge and Experience
• Remote administration tools for Linux / VMware / Hyper-V.
• Subversion server and clients (command line and Tortoise).
• Direct Attached Storage, Network Attached Storage, and Storage Area Networks.
• Familiarity with network security protocols eg: LDAP / RADIUS / 802.1x.
• Server technologies: Server virtualisation / WDS / SUS / LDAP.
• Network monitoring protocol experience (eg: Syslog / SNMP / Snare).
• Telephone Comms: ISDN / VOIP / Avaya IP Office / Skype for Business.
• Microsoft System Center Suite, including Operations Manager and Configuration Manager.
• ITIL.
• Linux administration.
Jobcode: Reference SBJ-g4w57y-3-236-218-88-42 in your application.
Find More Jobs Like This
Location