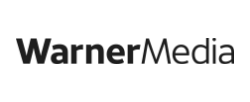 Full Time Job
Director, Production Content Security
Warner Media
Paid
Full Time
Senior (5-10 years) Experience
Job Description
The Job

Warner Bros. Technical Operations Inc. seeks a Director, Production Content Security for the Content Technology & Operations: Production Technology department. Director, Production Content Security will support content security needs and requirements for WarnerMedia Feature Film and TV productions globally. This position will be strategically aligned to the various WarnerMedia physical production, post-production, and visual effects departments, reporting to the Vice President, Content Security Technology & Operations. Responsibilities include overseeing the creation and distribution of content security technical baselines, documenting and review of non-standard media workflows, advising on the secure infrastructure and tool set-up and support, in alignment with WarnerMedia Content Protection & Cybersecurity Office policies. This position will also support overall training and awareness of WarnerMedia Content Protection policies globally.

The Daily
• Provide direction to business units on the creation of secure content workflows during development through post-production, between production, art department, VFX, Editorial and Production office, as well as other production departments. While primary ''hands-on'' focus will be on tentpole/high-security titles and studios, position will take active consultative role on lower-profile titles/studios (e.g. Local OP).
• Responsible for the security review for non-standard production and post-production workflows (in partnership with WarnerMedia Cybersecurity Office, WarnerMedia Studios & Network Group and WarnerMedia Technology, where applicable). Develop technical security documentation for content handling systems including, but not limited to, hardening and/or configuration guidelines for the most secure implementation for standard tools/infrastructure.
• In partnership with WarnerMedia Content Protection & Analytics, create and deliver training materials aimed at raising awareness to WarnerMedia's Content Protection policies .
• As directed, investigate content leaks and identify root cause and remediation steps to prevent reoccurrence. Support Internal Audit activities for area of focus.

The Essentials
• Bachelor's Degree or Equivalent Experience
• CISSP, CISA or CISM Preferred
• Certifications in Cloud based technologies (e.g. AWS, Azure, Google Cloud) Preferred
• Minimum of 7 to 10 years in Production IT or Production Engineering working directly with Filmmakers/TV crew
• 7+ years working with Sr. Production Executives, process sponsors and stakeholders
• Detailed understanding of the post production pipeline and workflow processes from camera through delivery, including experience with "remote" editing and production workflow technologies.
• Experience in securing networks, storage and systems in a production environment.
• Knowledge of the secure use of common software products (e.g. Aspera, PIX, Scenechronize, Shotgun, etc.) and cloud-based technologies.
• Superb communication skills in all written, oral, and presentation capabilities, with an ability to convey complex concepts to all levels of personnel (staff to executive).
• Effectively coordinates work and communication across disparate groups.
• Able to quickly adapt to new technical and functional concepts.
• Thrives in a dynamic, fast-paced environment with multiple contending priorities.
• Ability to work non-traditional hours as needed, to support production.
Location