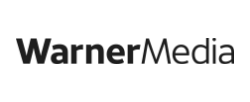 Full Time Job
Associate Counsel
Warner Media
Job Description
The Job

The Counsel will focus on supporting Warner Media's Program Acquisition function, responsible for acquiring content for the Warner Media channels and services in EMEA, including the Turner and HBO linear channels, SVOD services and HBO Max. The Counsel needs to have specialist legal knowledge for the subject area, the ability to communicate clearly and explain complex legal issues to clients and peers.

The Counsel will have or will be expected to develop a deep understanding of the business drivers, risks and opportunities relating to programme strategy, rights and related regulatory matters impacting the WarnerMedia services.

The Daily
• Leading complex legal matters including working with senior management and with the group lead (Lead Counsel Program & Acquisitions, EMEA) in business-critical rights acquisitions and/or proactive strategies regarding major legal challenges, technology development and regulation.
• Developing creative and innovative solutions for difficult, complex, and systemic problems that may have precedent setting implications for the wider business and responding to new situations and circumstances that require immediate attention and balancing several goals at once with the goal to minimize costs/risks and maximize benefits/returns.
• Providing a key point of contact and legal advice on EMEA programme rights acquisitions to balance the requirements of the business in obtaining rights to meet current business needs and future proofing where possible, negotiating contracts and explaining rights restrictions or limitations to the business clients.
• Providing proactive negotiation of contracts, including taking the lead on contract negotiation.
• Drafting contracts, memos, emails etc whether for clients or to the other side detailing Warner Media's position re: contracts, advising and negotiating. Advising on conflicts with other areas of the business – i.e. in respect of rights for new media or dealing with exclusivity provisions in other contracts.
• Using understanding of the business to provide commercial as well as legal advice.

The Essentials
• Law degree or other degree plus CPE (or equivalent in non-UK jurisdiction)
• Law Society Finals/Law Society Practice course (or equivalent in non-UK jurisdiction)
• Experience in private practice or appropriate in-house legal environment.
• Ability to work pro-actively and independently at a high level and across a range of legal issues
• Advanced knowledge level in a particular area
• Qualified Lawyers Transfer Test if non UK qualified
• Qualification as a solicitor or barrister in the UK or QLTT and valid qualification to practice as a lawyer in non-UK jurisdictions (exceptions may be made in respect of QLTT depending on candidate).

The Nice To Haves
• Qualification in another jurisdiction or legal practice in another jurisdiction
• Varied commercial background
• Ability to communicate in a European language in addition to English
• Analytical skills
• Specialist legal expertise in at least 2 areas
• Job and client group knowledge
• Client relations
• Communications skills – ability to take the lead in negotiation, be the main point of contact for the business for their subject area and have the confidence to present and explain complex legal issues.

The Perks

This role comes with a competitive salary and a wide range of benefits and perks, including private medical, generous pension contribution and company bonus. Many of our staff work flexibly in many ways, including flexible hours or an element of working remotely. Please talk to us at interview about the flexibility you need.
Location