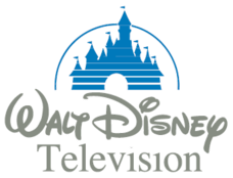 Full Time Job
Supervisor, Health and Safety - Production
Walt Disney Television
Job Description
Supervisor, Health and Safety - Production DGE (PH) - New York

The Safety and Health Supervisor will ensure that COVID-19 requirements are implemented on-set working in conjunction with production and other department heads for ABC Live, 20/20, and ABC World News Tonight. The individual will receive training and technical guidance from a Production Safety Specialist, and it will report to the Sr. Manager, Health & Safety.

This is a Project position and employment will continue on this Project (at the company's sole discretion), and in no event shall extend past the completion of the Project.

Responsibilities:
• Monitor staff and crew to ensure masks are worn properly and social distancing is being adhered to; notify Sr Manager of any non-compliance
• Post and maintain approved signage and awareness campaigns.
• Draft plans for cleaning/sanitation schedules for two sites
• Enforce Studio policies and protocols on-set in conjunction with production management
• Work with departments on social distancing protocols for office/work spaces
• Monitor hand washing and sanitizing units, as well as PPE levels at both facilities
• Coordinate COVID testing for staff and crew
• Order and distribute PPE supplies
• Stay current on new developments in health and safety to improve quality and efficacy of production process
• Work with building management to ensure proper cleaning and disinfecting protocols are adhered to
• May have nights and weekend work

Basic Qualifications:
• Experience working on set with feature or television production
• Ability to adapt to varying work environments, possesses a strong pro-active work ethic and quickly adapt to new responsibilities
• Ability to escalate issues to the Sr. Manager, Safety & Health
• Ability to work well in a team environment
• Good oral and written communication skills
• Proven strong organizational skills including logistics, time management and scheduling
• Must be a people person who can manage with confidence and maintain policy/protocol with crew.
• Must be comfortable speaking to groups and providing training
• Highly creative and driven to problem solve
• Have a willingness to travel and keep a flexible schedule (work on a production schedule)

Preferred Qualifications:
• Basic knowledge of safety and health standards and regulations.
• Proficiency with Microsoft Office Software: Word, Excel, PowerPoint, etc.
• Desire to continue development of technical skills and industry knowledge.

This position is with Touchstone Television Productions, LLC, which is part of a business segment we call Walt Disney Television.

Touchstone Television Productions, LLC is an equal opportunity employer. Applicants will receive consideration for employment without regard to race, color, religion, sex, national origin, sexual orientation, gender identity, disability, protected veteran status or any other basis prohibited by federal, state or local law. Disney fosters a business culture where ideas and decisions from all people help us grow, innovate, create the best stories and be relevant in a rapidly changing world.
Location