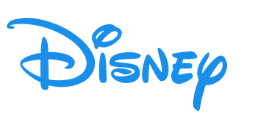 Full Time Job
VP, Commercial Operations, Disney Creativeworks and Multicultural
Walt Disney Company Media Networks
Paid
Full Time
Executive (10+ years) Experience
Job Description
Disney Media & Entertainment Distribution (DMED) brings together the Company's best-in-class product, technology, and commercialization teams together into one global organization. DMED is responsible for the P&L management and all distribution, network and engineering operations, sales, advertising, data, and certain key technology functions worldwide for the Company's content engines. DMED also manages operations of the Company's streaming services including Disney+, Hulu, ESPN+ and Disney+ Hotstar; and domestic broadcast and cable television networks.

Reporting into the SVP, Client Partnerships, the VP, Commercial Ops, CreativeWorks role will be responsible for leading commercial operations for Disney Branded Content (CreativeWorks) (DCW)) and the Multicultural Solutions team, responsible for building marketing solutions that authentically and creatively reach multicultural audiences.

Responsibilities:
• Working with the sales teams and creative leaders for DCW, lead the commercial operations of DCW, including growing revenue, pricing/packaging strategies, sales communications and industry representation etc.
• Create the go-to-market strategy and positioning for DCW and Multi-cultural solutions, working closely with other stakeholders including Sales Communications
• Partner with the brand creative leads to develop new revenue streams, including new products and services that allow major US marketers to tap into Disney's portfolio of IP
• Develop consistent and unified pricing models to maximize profitability
• Liaise with SVPs of Sports and Entertainment Brand Solutions and VP of Brand Connect to manage workflows for DCW response to client RFPs and proactive pitches
• Work with the Multicultural Director and Multicultural Sales team to develop the long-term Disney Ad Sales cultural strategy, inclusive of Multicultural, and helping identify key commercial partners
• Work with Category Solutions & Insights team to develop proprietary research that supports the DCW value proposition
• Serve as a voice in the business community for DCW, including attending major client pitches, speaking at trade events and press.
• Identify proactive branded content platforms / packages to take to market (Translation, The Undefeated, #SeeHer, etc)
• Ensure we have a diverse team and a positive culture of inclusion

Basic Qualifications:
• 12+ years of experience including leadership of commercial operations for a creative services organization
• Experience managing budgets and building P&Ls at both the project and division level
• Demonstrated success at developing new revenue streams
• Highly developed written and verbal communication skills
• Excellent presentation skills
• Proficient in all digital media as well as Microsoft office and comparable programs
• Be willing to take risks to ensure creative thinking and the best outcomes possible
• Able to work create solutions and deal with ambiguity
• Demonstrated ability to lead a dynamic and diverse team, manage multiple projects and bring projects to successful execution on time and on budget
• Ability to travel based on business needs

Required Education
• Bachelor's degree minimum.

Preferred Education
• Preferably a degree in Business, Marketing, Advertising, Technology or related field.
• Advanced degree a plus

This position is with Disney Advertising Sales, LLC, which is part of a business segment we call Media Networks.
Location
Company Profile
Walt Disney Company Media Networks
The Walt Disney Company Media Networks segment includes cable and broadcast television networks, television production and distribution operations, publishing, domestic television stations, digital businesses and radio networks and stations.