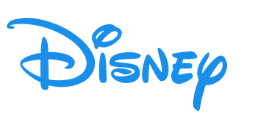 Full Time Job
Standards and Practices Manager - FCC Compliance
Walt Disney Company Media Networks
Job Description
The primary function of this role is to facilitate FCC compliance with the Children's Television Act by working on the S&P team focused specifically on systems entry, spots, and broadcast log checks. You will be responsible for ensuring that all Standards and Practices procedures are adhered to for promos, sponsorships, and synergy spots that air on Disney Channel, Disney Junior, and Disney XD.

This position will require knowledge of children's television as well as proven expertise in technical aspects of television such as working in multiple systems. The ability to meet tight deadlines is essential. Must be able to handle a high volume of time-sensitive tasks in an expeditious and precise manner in a fast-paced environment.

Based on the needs of the department you may also be assigned duties and specialized projects not listed above. Must be available to work longer hours to meet spot and log deadlines, when necessary.

Responsibilities:
• Act as super user for relevant systems, running audit reports and entering FCC tracking information for S&P department.
• Analyze promo, sponsorship, and synergy spots, verifying restrictions and exclusion codes for FCC tracking.
• Create and assign material annotations/text codes for synergy spots.
• Enter synergy, sponsorship, and promo approvals into Mediator and Wide Orbit systems.
• Review spots for S&P concerns when needed.
• Manage compilation and distribution of TV Parental Guidelines ratings for S&P department.
• Perform detailed online research on potential talent for use on the kids' channels.
• Scrub movies and series to document product, talent, characters, etc., and enter information into SIMS system for tracking.
• Check daily broadcast log reports as part of FCC compliance procedures.

Basic Qualifications:
• Proven track record of problem-solving and taking initiative in cross-departmental communication and processes.
• Excellent verbal, written communication, organizational and interpersonal skills required.
• Tech proficiency required, including experience working in multiple systems such as Wide Orbit, SIMS, and Mediator.

Preferred Qualifications:
• QA/QC experience is a plus.
• Prior experience analyzing materials for Standards and Practices concerns is a plus.

Required Education

Bachelor's degree or higher

Additional Information:

legalaffairs

This position is with The Walt Disney Company, which is part of a business segment we call Media Networks.
Location
Company Profile
Walt Disney Company Media Networks
The Walt Disney Company Media Networks segment includes cable and broadcast television networks, television production and distribution operations, publishing, domestic television stations, digital businesses and radio networks and stations.