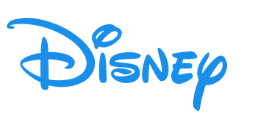 Contract Job
Finance Analyst
Walt Disney Company Media Networks
Singapore, Singapore
10-27-2020
Paid
Contract
Mid (2-5 years) Experience
Job Description
Finance Analyst - 1 Year Contract

Reporting to the Senior Manager, Media Networks SEA (Central), this role will primarily support the finance activities for ESPN, DDN, Partnerships/Media+ and Fox+ within Media Networks SEA business, including plans, forecasts and actuals in order to provide accurate, timely and informative data to support the decision making needs of the Media Networks SEA leadership team.

Responsibilities:

For ESPN, DDN, Partnerships/Media+ and Fox+
• Financial Planning & Analysis
• Drive AOP, 5YP forecast planning, and R&O
• Support Business Operations on financial modelling & business analysis
• Own all analysis between actuals & planning data (e.g. PL commentary, cost center reports, channel P&L, T&E report, country P&L, etc.)
• Provide inputs for Hyperion budget and forecast
• Control & Compliance
• Get approval on any changes in the allocation logic/rules and align with other regions, as applicable; communicate changes to the Reporting Team & Controllership, and validate post-update
• Approve PO in PS for budget tracking purpose
• Coordinate with Controllership on accounting/ compliance issues and treatments on new transactions, if any
• Tracking
• Monitor AR with Business Operations and Bad Debt with Controllership
• Track Business Operations team's SG&A (excluding S&B) and non-tech capex
• Track Affiliate marketing cost
• Track Affiliate subscriber trend
• Consolidation & Reporting
• Consolidate ESPN, DDN, Partnerships/Media+ and Fox+ P&Ls
• Investigate and resolve issues arising, post top side adjustments, and drive process improvements to optimize the end to end function.
• Provide local Finance teams with support in terms of building, tracking and understanding the abovementioned P&Ls
• Other
• Liaise with Business Operations on finance related queries
• Support Business Operations team in forecasting SEA sports syndication revenue, and consolidate forecast inputs from North Asia

Additional areas of responsibility
• Hyperion
• Agree the Hyperion timelines with SEA XLoB Consolidation Team
• Own Hyperion allocation rules for HK package
• In charge of HK package run, checking outliers and SG&A IOE input, budget & forecasting, and coordinating with SEA XLOB Consolidation Team for Hyperion maintenance
• Oversee overall coordination with FP&A team (e.g. ensure T&E completeness, resolving allocation outliers, version & timeline control, etc.)
• Track Indonesia office SG&A under Media Networks

Basic Qualifications:

EXPERIENCE AND PROFESSIONAL QUALIFICATIONS REQUIRED
• Graduate from accredited university
• 2-3 years' experience in Finance preferred, but not mandatory
• Previous experience with an MNC
• Fluency in English
• Ability to work under pressure to meet deadlines

SKILLS REQUIRED
• Technical skills
• Financial modelling, financial planning and reporting
• Advanced Excel and PowerPoint skills
• Good interpersonal skills
• Business skills
• Business & industry acumen
• Excellent communication esp. written and presentation
• Project management
• Customer focus
• Problem solving
• Relationship building and influencing
• Team working
• Results orientated

COMPETENCIES REQUIRED
• Engages colleagues across the organization to source information
• Skillfully manages the needs of diverse stakeholders
• Communicates effectively with ability to influence decision making
• Develops appropriate metrics to assess business performance
• Stays current on business issues, industry trends, and technological advances
• Pursues excellence with integrity, passion and courage
• Maintains composure under pressure and ability to meet deadlines
• Prepare succinct and good presentations

The Walt Disney Company is an Equal Opportunity Employer. We strive to be a diverse workforce that is representative of our audiences, and where all can thrive and belong. We are committed to building a team that includes and respects a variety of voices, identities, backgrounds, experiences and perspectives.



This position is with The Walt Disney Company (Southeast Asia) Pte. Limited, which is part of a business segment we call Media Networks.
Location
Company Profile
Walt Disney Company Media Networks
The Walt Disney Company Media Networks segment includes cable and broadcast television networks, television production and distribution operations, publishing, domestic television stations, digital businesses and radio networks and stations.