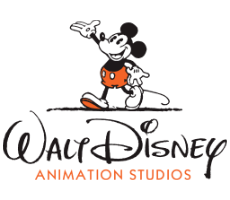 Full Time Job
Stereoscopic Layout Artist
Walt Disney Animation Studios
Job Description
Walt Disney Animation Studios has been combining the best in artistry and storytelling with cutting-edge technology to bring wonderful new characters and adventures to the big screen for audiences around the world. We are currently seeking Stereo Layout Artists to join our Burbank, CA studio.
Our Stereo Artists are challenged to create the most immersive and watchable stereo shots for our newest stories in production. Our ideal candidate has a great sense of 3D cinematography and has a passion for visual storytelling.

Responsibilities:
• Work directly with Stereo Supervisor, Layout Supervisor, Director of Look and Lighting and Directors to create immersive and comfortable 3D images in support of the story.

Stereo Layout Duties
• Add stereo camera rigs to CG layout animatics. Configure and animate the stereoscopic parameters of our custom CG stereo camera rig in order to achieve the creative and technical goals for each shot. Set and animate the stereo floating windows to minimize edge violations and meet desired placement of the proscenium.
• Adapt the stereoscopic parameters to account for final animated performances and camera changes. Generate test renders to validate stereo setups.
• Correct stereo artifacts introduced in the lighting and compositing of shots. Make creative adjustments to final images to enhance for the stereoscopic version of the film. Use compositing based depth sculpting techniques to add dimension to 2D elements such as matte paintings and enhance or modify the depth of 3D elements.

Requirements:
• Bachelor's degree in Art, Film, Illustration, Computer Graphics, Engineering, related field, or equivalent experience desired
• Exceptional artistic and technical skills
• Excellent Stereoscopic vision
• Previous production experience on Stereoscopic feature films; Stereoscopic Layout experience preferred
• Ability to work with a team and collaborate closely with others within the department and other departments
• Solid understanding of the Stereoscopic principles
• Knowledge of rendering and compositing
• Strong problem-solving ability
• Solid understanding of Maya and Nuke
• Comfort with Linux environments

Preferred Qualifications:
• Experience in Layout a plus
• Experience in Lighting a plus

Visual examples of images exemplifying work in this area are requested for review. Additionally, please include a resume and reel breakdown with your online profile.

The Walt Disney Company is an Equal Opportunity Employer.
Location
Company Profile
Walt Disney Animation Studios
Combining masterful artistry and storytelling with groundbreaking technology, Walt Disney Animation Studios is a filmmaker-driven animation studio responsible for creating some of the most beloved films ever made.