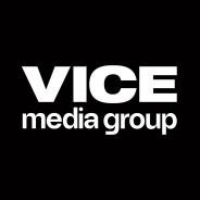 Contract Job
Paid Social Campaign Manager
Vice Media Group
London, United Kingdom
03-03-2021
Job Description
Paid Social Campaign Manager (FTC)

Role x You

We're looking for an outstanding Paid Social Campaign Manager to join our team on a 3 month fixed term contract and be primarily responsible for the management of our campaigns across VICE Media Group. This includes VICE, Refinery29, i-D, Munchies, Noisey, and Garage. They will ensure the smooth planning, building, and activation of campaigns, and will join a specialist campaign team within the company, providing insight and strategy on digital advertising.

You will be responsible for the day-to-day management, building, and activation of Paid Social campaigns, continuously gauging performance and developing, a/b testing, targeting and working on optimisations. This will be focused on the work we do for, and in partnership with, our brand and advertising partners, ensuring a best in class service.

You will lead and have ownership of the digital campaigns you work on, and will be a personal evangelist for paid social advertising with a strong POV. You will regularly work closely with other teams, including Sales, Strategy, Creatives, Production, and other Media Operations teams.

Alongside the Data and and Insights team, you will be accountable for deliveries of reports and post campaign analysis.

You will be able to competently manage and take ownership of Paid Social campaigns and any associated queries and recommendations. We will see you advising and providing guidance to the client strategy team and wider business on repeat client creative concepts and strategies, providing knowledgeable insights. You'll also focus on ensuring that all key learnings are implemented.

Accountabilities:
• Activate branded content paid social campaigns on VICE's channels (Facebook, Instagram, Snapchat, Twitter, Pinterest, TikTok, and Youtube).
• Coordinate with the editorial teams to maintain brand tone of voice across paid and organic social.
• Maintain an excellent relationship with internal and external stakeholders as the point of contact for paid social, and support in answering client queries and presenting post-campaign report results.
• Manage and coordinate brand campaign strategies for paid social campaigns.
• Paid Social Optimisation and Reporting, analysing ongoing results to identify trends and insights.
• Provide insight to the reporting team, coming up with proactive recommendations.

Qualifications

You'll have these:
• Paid Social Campaign experience - planning, strategy, activation, optimisation, and reporting. Knowledge of these platform's advertising marketplaces, as well as platform owned analytics and insights tools.
• Agency or direct brand experience working across commercial campaigns and clients across different industry verticals.
• Experience working with Facebook, Instagram, YouTube, Twitter, and Snapchat across multiple objectives.
• Copywriting and ability to apply a brand's tone of voice to advertising copy.
• Strong entrepreneurial spirit, career drive, and initiative. Passionate about social and digital advertising, the marketplace and technology.

We want to find people who believe in our goals and feel inspired enough to grow while they're here to fill the role, rather than someone who checks the boxes but isn't invested. We encourage you to apply and show us what you've got.

If you require reasonable accommodation during the application and selection process, please let us know. We will work together to best meet your needs.

Working at VICE

VICE prioritizes the ideas and people that other media companies miss. We believe that innovation is a direct result of diverse, inclusive cultures so we don't just ''tolerate'' differences, we celebrate it and see it as essential to our staff, culture, and business. To learn more read the VICE Guide to VICE

Agencies: VICE Media Group is not partnering with agencies nor accepts unsolicited resumes and will not be responsible for any fees or expenses related to such unsolicited resumes and/or applicants.
Location
Company Profile
Vice Media Group
VICE Media Group is the world's largest independent youth media company. Launched in 1994,VICE has offices in 35 cities across the globe with a focus on five key businesses: VICE.com, an award-winning international network of digital content; VICE STUDIOS, a feature film and television production studio; VICE TV, an Emmy-winning international television network; a Peabody award-winning NEWS division with the most Emmy-awarded nightly news broadcast; and VIRTUE, a global, full-service creative agency with 25 offices around the world.