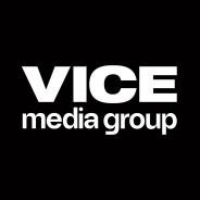 Full Time Job
Group Creative Director
Vice Media Group
Job Description
Title: Group Creative Director

Reports To: Executive Creative Director

Function: Creative

Department/Line of Business: Virtue

Location: Anywhere in the U.S.

Virtue is looking for a Group Creative Director who loves to create brand fame at the intersection of advertising and entertainment. Your work should not only be culturally-relevant; what you do and make should BE culture itself. You should know what it takes to make a piece of work or a brand famous, newsworthy, and deserving of people's time and attention.

As a Group Creative Director, you'd be responsible for overseeing an ever-shifting 'portfolio' of ongoing creative work, new projects, and pitches. Multiple core creative teams led by CDs and ACDs will depend on you for guidance on the work itself.

GCDs at Virtue have a special role in that they are both player and coach. You'd need to get your hands dirty leading your groups and projects. Think of the role as a surrogate for the ECD, providing guidance to capably-staffed creative projects who still need directed feedback at times. You would also be the face of certain projects for client presentations when a more senior level of leadership is necessary.

As a GCD, you would have several direct reports who will require managing in terms of 360 feedback, annual reviews, promotion and compensation conversations, etc. And beyond the people management piece, the GCD is responsible for contributing to the overall creative vision of the agency, participating in industry events, running awards submissions processes, and recruitment efforts.

If brought on as a Group Creative Director here, you would be responsible for cultivating a culture of creative excellence above all else. You'd be expected to ensure every project under your purview lives up to the ECD's expectations and the larger creative vision and objectives of the organization.

What you'll need to do:
• Set the bar for creative excellence and brilliance at the start of every project, so the creative lead and working team know precisely how high we're aiming.
• Work with strategy and client management to 'widen the doorway' for excellent work from the very beginning. It will be on you to think critically about the ask, the brief, the insight and work with interdepartmental peers to shape the overall direction of the project.
• Provide creative direction for a number of projects simultaneously, making sure none of them backslide over the course of creative development.
• Be a sounding board and supportive creative leader for the creative leads under your direction while at the same time making sure they know and understand the high expectations of the work.
• Cultivate a culture of high-volume creativity. This means pushing your creative leads to generate lots and lots of ideas from their team, knowing that most of them will either miss the mark strategically, creatively, or feasibly. From this process, beautiful gems can be unearthed.
• Guide creative leads in developing creative presentations, running mega pitches, being magnificent in front of clients, handling shoots, all the usual stuff.
• Help the ECD shape and optimize the creative department based on changes in the industry, the changing needs of the business, and the larger objectives of the agency.
• Jump in to teach creative leads and more junior creatives whenever the opportunity arises. Your knowledge is invaluable to them.
• Make sure you and the creative department as a whole are aware of the work out there in the industry right now. Not just the bad stuff, but the 'good' stuff too.
• Work collaboratively and respectfully with members of other departments (strategy, client management, creative production, integrated production, etc).
• Remain (and help your team remain) adaptable to changing and sometimes stressful circumstances.
• Help creative leads be leaders in their own right, encouraging them to stay focused on solutions instead of problems.
• Ensure that creative leads are contributing to a positive environment for all team members, in part by modelling this behaviour.
• Through day-to-day conversations and interactions with the creative team, build a culture focused on the collective needs of the agency over individual wants.
• Play a significant role in talent recruitment, book reviews, interviews, etc, partnering with our talent team to bring on the best folks for our business.
• Work with the Business Development team to handle creds meetings, client engagement opportunities, etc.
• Run some internal departmental meetings. Be an MC when needed.

What you'll need to bring with you:
• Significant experience in brand creative, including managing and directing multi-layered creative teams.
• Experience overseeing creative staff up to the Creative Director level.
• Ability to strike a balance between A) upholding standards of creative excellence, and B) allowing creative leads to have a level of autonomy on their projects.
• A history of producing fame-worthy work that has made headlines (in both trade and consumer press).
• A creative mission, something to prove to yourself or the world.
• A career history with at least one or two surprising choices.
• Ability to assess and evaluate creative skills and capabilities among creative staff, from CD level down to intern level.
• Ability to share direct and constructive criticism with creative staff in service of growth.
• Ability to make tough decisions that may not be appreciated by all, in order to achieve the agency's larger objectives.
• Knowledge of how to work together, but also how to break through process and redirect a project that's about to lose its creative integrity.
• Contemporary taste in design, copy, art direction, music, etc. All the magical stuff we work with to make our work.
• Palpable senior creative leadership presence in front of clients.
• A history of participating in culture in a genuine way.
• Interpersonal savvy; the ability to relate well to all kinds of people, build rapport, form constructive and effective relationships, utilize diplomacy and tact, and diffuse even high-tension situations comfortably
• Integrity and trustworthiness; ability to be direct and truthful, present the unvarnished truth, keep confidences, admit mistakes, and never misrepresent oneself for personal gain.
• Honesty, honesty, honesty. With creatives, with clients, with colleagues, and with yourself.
Location
Company Profile
Vice Media Group
VICE Media Group is the world's largest independent youth media company. Launched in 1994,VICE has offices in 35 cities across the globe with a focus on five key businesses: VICE.com, an award-winning international network of digital content; VICE STUDIOS, a feature film and television production studio; VICE TV, an Emmy-winning international television network; a Peabody award-winning NEWS division with the most Emmy-awarded nightly news broadcast; and VIRTUE, a global, full-service creative agency with 25 offices around the world.